Real-time bidding-based ad solutions startup Reduce Data unveils workflow automation tool for agencies
Chennai- and US-based Reduce Data Inc, which offers real-time bidding-based advertising solutions, has launched a self-service interface to help agencies automate campaign performance monitoring workflow. The workflow automation tool, called 'Optimizer', allows advertisers or agency executives to create performance monitoring conditions through an intuitive interface.
It checks campaign conditions in real-time by leveraging the data, and executes a resultant action when that particular condition is satisfied. The workflows can be created and managed by the account managers using a self-service interface.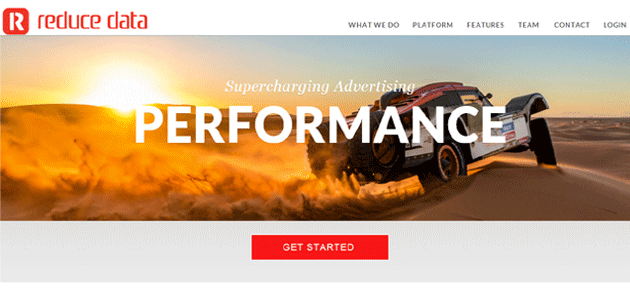 "Ad executives spend countless hours by setting up campaigns, viewing reports, optimising campaigns, and stopping when they are not meeting goals. Even the email insertion of orders (IOs), getting them signed, starting campaigns and informing via emails during an ad campaign are time consuming. But this is changing, thanks to the advertising automation solution. This tool increases efficiency, improves ROI by reducing costs, allows ad agency execs to focus on more high-value tasks and reduces friction in the ad process," said Asif Ali, co-founder and CEO, Reduce Data.
Reduce Data was set up last year by three serial entrepreneurs Ali, Vagmi Mudumbai (CTO) and Darryl Jose (COO). Prior to co-founding Reduce Data, Ali founded ZestADZ, which was acquired by Komli Media in 2011. Mudumbai ran Dharana Software previously, while Jose had earlier founded two service businesses out of Iowa. The startup helps advertisers identify and eliminate wasted ad spend, which in turn leads to an improvement in campaign ROI.
It also helps advertisers buy specific audiences across devices such as desktop, tablets and mobile phones. Currently, it has more than a dozen active clients, including Emirates, Rackspace, Ztejas (restaurant chain in the US), Digicultural and Direct Partners. Last month, the company launched a white label platform that will enable agencies to launch their custom ad platform without having to build/maintain their own platform. Ad agencies can also manage several sub agencies (or their branches), and manage hundreds of different advertiser accounts or campaigns – all under a single user account.
(Edited by Joby Puthuparampil Johnson)
Comment(s)