Rediff.com Q3 revenues rise 5% to $4.17M; net loss down to $1.9M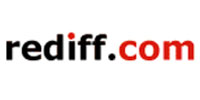 NASDAQ-listed internet firm Rediff.com has reported overall revenues of $4.17 million for the quarter ended December 31, 2013, an increase of 5 per cent (in dollar terms) and 20 per cent in (rupee terms) compared with the same period the previous year.
This increase was mainly driven by a growth in its India online operations, which saw revenues rise to $3.42 million over the corresponding quarter last fiscal. However, revenues from its US publishing business declined 3 per cent to $0.75 million against the same period a year ago.
The company said that its operating EBITDA loss declined 25 per cent to $1.50 million for the quarter and net loss for the quarter also came down 37 per cent to $1.9 million. The gross profit margin for the quarter was 39 per cent compared with 38 per cent last year. During the quarter, the company's operating expenses declined to $3.12 million from $3.52 million last year.
"Despite the challenging economic environment and continued competitive pressures, we have been successful in growing our business. Our gross margins are holding firm and we continue to implement prudent cost control measures, while strategically investing in our business," said Ajit Balakrishnan, chairman and CEO, Rediff.com.
According to the company, its efforts towards introducing content marketing and native ads with an objective of improving the online advertising offering are showing early signs of success.
"We see growth opportunities in all the markets we address including online advertising, online TV marketplace, enterprise email and marketplace for online shopping. The challenge is to accelerate growth and achieve profitability quickly," Balakrishnan noted.
(Edited by Joby Puthuparampil Johnson)
Comment(s)