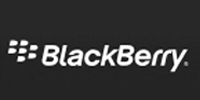 Struggling Canadian handset manufacturer BlackBerry (previously Research in Motion or RIM) is planning to make a number of its features available on rival iOS and Android platforms. While the company has not disclosed an exact date for the same, the services that will be offered on the competing platforms will include BBM Voice and BBM Channels, according to a The Hindu Business Line report.
Late last year (October 2013), the company had partnered with Google and Apple to make available the BBM app for devices running on the Android and the iOS mobile platforms. According to the company, it had seen close to 10 million downloads of the app in the first day of launch itself, while this number increased four times to around 40 million by the end of the year. The decision to make available additional features could be an attempt by the company to build on BBM's momentum.
"There is a continuing focus on security and privacy, and yet opening it up for a wider user base,'' Krishnadeep Baruah, senior director, channel marketing-Asia Pacific, BlackBerry, told The Hindu Business Line. However, the company has not disclosed an exact date when the features will be made on the platforms.
For those who don't already know, here is a quick look at what BBM Voice and BBM Channels are all about.
BBM Voice: Enables its users to call as well as text virtually anywhere in the world for free over Wi-Fi, as long as both the contacts have BBM Voice, a data plan/access to a Wi-Fi connection. Users can still multitask when they are on a BBM Voice call—it lets you respond to BBM messages, check emails or navigate to other apps. Users can also know instantly if their BBM friends are available to voice call (just check to see if the BBM Voice icon beside their name is green) and if you receive an incoming call at an inconvenient time, you can simply reply with a BBM message instead.
BBM Channels: Basically a new social networking feature within BBM that extends the sharing experience beyond a user's friendship circle—allowing channel creators to amass an unlimited number of followers. Users can create, edit and publish in an instant, or connect to the people, communities and brands they love. They will also receive timely posts from the same (people, communities and brands) and can also participate by commenting on, liking and sharing posts. "This can be also done on a corporate front, or individual front,'' added Baruah.
Early last year, the Canadian telecommunication and wireless equipment company had decided to rebrand from RIM (a name it had used for nearly 30 years) to simply BlackBerry. The company also shut down BBM Music, a cloud-based social music sharing service launched in August 2011 to enable BBM users to exchange and share music with friends, following a 'strategic business review' of its offerings.
In September 2013, the company also entered into a partnership with home-grown handset and tablet manufacturer Micromax for the BBM app. As a part of the deal, all new Canvas smartphones will have the BBM app pre-loaded in them. In addition, existing Canvas device owners can also download the app from the Google Play Store.
(Edited by Joby Puthuparampil Johnson)
---