AOL to acquire firm that personalises content for $83M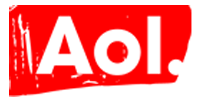 AOL Inc has agreed to buy Gravity, a company that tailors content according to the reader's interest, for $83 million, a move to help better target advertising the company said on Thursday.
AOL, which is already part of Gravity's network, said it will use its technology across its own properties like TechCrunch and the Huffington Post as well as AOL's publisher network of more than 2,000 partners.
"Our theory is the web is going from search to social to personal," said AOL CEO Tim Armstrong. "Gravity is the best company in the world to do personal."
Gravity co-founder and CEO Amit Kapur said Gravity uses machine based algorithms to determine what topics are interesting to a specific reader based on their preferences and habits.
"When you go to a website, it organizes the entire experience just for you," said Kapur, who was also the chief operating officer of MySpace.
Gravity clients include a range of brands and publishers like Sony, Intel and USA Today.
AOL said as part of the deal, it will acquire about $12 million of net operating losses, which is expected to result in a future tax benefit to AOL of about $5 million.
Comment(s)