Just Dial revenue up 26% to Rs 119.86Cr, PAT jumps 86% in Q3; Sequential operating margins decline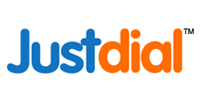 Mumbai-based Just Dial Ltd, which runs the online business directory Justdial.com, has reported 86 per cent rise in net profit for the quarter ended December 31, 2013, partly boosted by other income from sale of mutual fund investments.
Net profit for the quarter stood at Rs 29.76 crore compared with 15.96 crore in the same quarter the previous year. Operating revenue grew 26 per cent to Rs 119.86 crore.
Just Dial's operating EBITDA for the quarter increased 40 per cent to Rs 33.35 crore. Operating EBITDA margin rose to 28 per cent in December 2013 quarter compared with 25 per cent in Q3 of FY13.

Even as the company met analysts' earnings estimates, its sequential margins shrunk sharply and revenue growth was a tad below expectations. Just Dial scrip, which has been on a tear and hit an all-time high last week, closed at Rs 1,473.3 a share, down 6.46 per cent on BSE in a weak Mumbai market, ahead of the earnings announcement.
Sequentially net profit was almost flat while EBITDA declined around 5 per cent leading to EBITDA margin shrinking by around 300 basis points as against 31 per cent in Q2 of FY14. This marks the second straight quarter that its EBITDA margin has declined. The firm had reported EBITDA of as high as 35 per cent in Q1 of FY14, the first quarter after it went public.
"We witnessed another quarter of good revenue growth and margin expansion. We have launched a number of new products in the 'Search Plus' services and have begun the process of engagement with our SME partners for those services. With other 'Search Plus' products in the pipeline, we intend to cover almost a whole range of day to day tasks that users conduct and provide them with a seamless search and transaction experience on a single platform," Just Dial managing director and CEO, VSS Mani, said on Monday.

The company did not share numbers pertaining to the transaction based services introduced recently.
Operational Performance
Just Dial received approximately 115.6 million usage (representing PC/Mobile internet visits) from the users of its search services in Q3FY14 as compared to 92.1 million in Q3FY13 and , representing a year on year growth of 25 per cent. It said this represented approximately 274.9 million searches in Q3 FY14 as compared to 193.2 million in Q3 FY13 and 291.8 million searches in the quarter ended September 31, 2013.

Internet platform (both PC and mobile) contributed 67 per cent of total usage in Q3 this year, compared to 61 per cent in the same quarter in the previous year but sequentially this declined from 68 per cent in Q2. Of this, mobile visits contributed to 22 per cent of total usage in Q3 FY14 vs 12 per cent in Q3 FY13 and 20 per cent in Q2 FY14.
As of December 31, 2013, the company was conducting approximately 249,600 campaigns for its
paid advertisers as compared to 195,100 campaigns as of December 31, 2012, representing a year on year growth of 28 per cent and sequential growth of 4.6 per cent. In the previous quarter the sequential growth was 7 per cent.

Just Dial's database consisted of approximately 10.8 million listings as of December 31, 2013, compared with 8.8 million listings in the same time the previous year, representing a growth of 22.7 per cent.
---