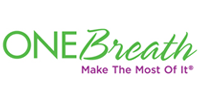 Bangalore-based medical technology start-up OneBreath, which manufactures low-cost ventilators, has secured $3 million from Ventureast and angel investors like Pierre Omidyar founder of ebay, former OnMobile COO Rajiv Kuchhal and BVR Mohan Reddy, founder of Infotech Enterprises.
The development was first reported by The Economic Times.
The company plans to use this capital to expand into emerging markets of India, Africa and Eastern Europe. It also plans to gain clearance from regulatory bodies in US and Europe, according to Matthew Callaghan, co-founder of the company.
Callaghan, who is associate professor of surgery at Stanford University, incubated the company with medical device entrepreneur Bryan Loomas, who is the chief operating officer of the startup.
The cost of these ventilators is around Rs 3 lakh, which is a fraction of regular ventilators available at around Rs 25 lakh.
The product was reportedly designed by Callaghan to be used by patients in US in case of a severe influenza pandemic. However, the founders decided that these portable battery operated ventilators could also be used in developing nations where respiratory illness is one of the leading causes of death.
The founders brought Vijay Simha in the company as CEO in 2012. Simha has earlier worked as chief strategy officer at BPL (which is now a medical device firm) and chief executive officer at Swiss medical technology company Unisantis.
Medical technology industry, dominated by foreign players like GE, Siemens and Philips, has started to see emergence of domestic players which are making innovation driven low-cost medical products.
Many private equity players have been looking at this space and a number of companies have been funded recently. Some of the recent investments include Forus Health getting $8 million from IDG Ventures and Asian Healthcare Fund, Trivitron securing $24.6 million from India Value Fund and Samara Capital investing $24 million in Lotus Surgical among others.
---