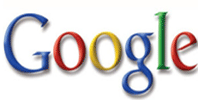 Google Inc has unveiled a set of fashionable prescription frames and shades for its Glass Internet-connected eyewear in an image makeover to give it broader appeal before a mass launch in the United States later this year.
Google also announced a deal with Vision Service Plan, the largest U.S. optical health insurance provider, that will allow consumers to get prescription lenses specially fitted to the device.
A stamp-sized electronic screen mounted on the side of a pair of eyeglass frames, Google Glass can record video, access email, provide turn-by-turn driving directions and retrieve info from the Web by connecting wirelessly to a user's cell phone.
The version of Glass available until now was mounted on a titanium band that rested on the bridge of the wearer's nose, resembling a pair of glasses without lenses and inspiring a bit of ridicule - from a parody on "Saturday Night Live" to a popular blog poking fun at its users.
Google's website on Monday showed off a new selection of four different frames, in styles including "Bold" and "Curve", available for $225 each, and a couple of different sunglass shades for $150 each.
"This new collection marks a step into an entirely new category of smart eyewear," Google said in a statement.
Google said it has been training an unspecified number of VSP eye care specialists in New York, San Francisco and Los Angeles to combine the device and special Glass frames with prescription lenses.
Consumers who have VSP's insurance, VSP Vision Care, will be able to receive a reimbursement on the special Glass frames up to the allowance provided with their current vision benefit, Google said.
A Google spokeswoman said there were financial terms to the partnership with VSP, but declined to provide any details.
Glass is currently available only to a limited number of early users in the U.S. for $1,500, a price that Google says will be lower when the consumer version of Glass goes on sale to the general public towards the end of 2014.
Many believe wearable computers such as Google Glass represent the next big shift in technology, just as smartphones evolved from personal computers. Glass has also unnerved everyone from lawmakers to casino operators worried about the potential for hitherto unimagined privacy and policy violations.
---