Endurance Intl completes Directi deal; acquires ResellerClub, LogicBoxes, WebHosting.Info & BigRock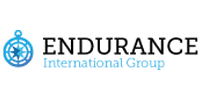 US-based Endurance International Group Inc, a provider of cloud-based SMB solutions, had struck a deal to buy Mumbai-based Directi Web Technology Pvt Ltd among other group entities for $110 million last September (read here for more).
This represented Directi group selling a part of its global business. Endurance has now announced that it has completed the acquisition of the web presence business of Directi and shared more information on the acquired units.
As part of the deal, Endurance International has picked ResellerClub, LogicBoxes, WebHosting.Info, as well as BigRock.

The acquisition allows Endurance to 'double down' its investment in emerging markets and to bring the promise of the web to small businesses around the world. Bhavin Turakhia, founder and CEO of Directi, will be closely involved in the integration of the two companies.
Hari Ravichandran, CEO, Endurance, said, "We believe this acquisition represents an opportunity for Endurance to expand its footprint and positions us for further growth. Directi has managed to build a blue chip organisation without losing their entrepreneurial spirit, and the Endurance team also intends to learn from Directi's approach to developing new markets."
Established in 1998 by Bhavin along with his brother Divyank Turakhia, Directi develops mass-market web products with more than 25 offerings. The combined product portfolio of various Directi businesses included (before the acquisition) communication and collaboration apps, social networking software, instant messaging, context analysis engines, anti-spam and antivirus solutions, large-scale billing and provisioning platforms, traffic monetisation solutions, online ad solutions and web hosting control panels.

Post the acquisition, the business units that have been retained by Directi group include instant messenger Talk.to; .PW (professional web) registry; online advertising solutions for publishers Media.net, Skenzo and Domainadvertising.com; ongoing coding contest CodeChef; and Radix FZC, a top-level domain name registry business.
Here is a quick look at the businesses:
ResellerClub: A platform for web designers, web hosts, domain resellers and other web service providers, offering domain names, shared hosting, reseller hosting, VPS, enterprise email, a DIY site builder and SSL certificates. ResellerClub claims to be managing approximately 4.25 million domains through a network of more than 0.2 million direct and indirect resellers located across the globe.

BigRock: Established in 2010, BigRock is one of India's leading hosting providers.
LogicBoxes: A business automation technology and consulting solutions provider focused on serving larger companies at the top of the food chain. These include registries, registrars, ISPs, telcos and some of the world's leading web hosts — one of them being Endurance's own HostGator. The LogicBoxes platform currently claims to be serving over 100 registrars in more than 35 countries around the world and manages through its registrar base approximately 3.75 million domains.
WebHosting.Info: Provides statistics and research data about the web services industry. Tracks over 35,000 web hosting companies worldwide.

Endurance story
Founded in 1997 by Indian-origin executive Ravichandran, Endurance is a leading web-hosting solutions provider that owns a slew of online sites such as Bluehost, HostGator, Domain.com, FatCow, iPage and Mojo Marketplace. Formerly known as BizLand, the company is headquartered in Massachusetts and has a presence in Asia and the Americas- with an employee strength of around 2,200 people.
It manages over 3.4 million customers and provides a suite of over 150 products and services that include web presence and mobile sites, email and e-commerce solutions, as well as more advanced offerings, such as search engine optimisation (SEO) services, scalable computing, security, storage & backup, online marketing and productivity solutions.

An MBA from Wharton Business School in the US, Ravichandran is currently president and CEO at Endurance. Prior to taking up the top role, he was executive vice president. Earlier, he was CTO at the company.
Ravichandran is a charter member of The Indus Entrepreneurs (TiE) and managing partner of GT Charitable Trust Foundation. In November 2011, Endurance's earlier investor and technology-focused PE firm, Accel-KKR had sold its majority shares to Warburg Pincus and Goldman Sachs Capital Partners, which valued the company at $1 billion then.
---