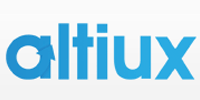 Bangalore-based startup Altiux Innovations Pvt Ltd, a provider of product engineering and innovation services, is close to acquiring P-Device Systems Pvt Ltd another startup in the city which is into developing converged cloud platform (CCP) for companies operating in the Internet of Things (IoT) space.
P-Device was founded by Keval Singh (CEO), Birender Panwar (CFO), Mohan Krishna (COO), and Ashutosh Agrawal (director-devices). It offers a converged cloud platform for companies operating in IoT space that connects physical devices, people, apps, processes, contents and services via user's stationary and mobile devices.
The platform can be leveraged to meet all immediate and future needs of smart home, smart enterprises, street lights and other IoT applications.
"We believe that P-Device's products as well as its engineering capability align well with our overall strategy and would accelerate our go-to-market plans. We are in the final stages of closing the acquisition and expect the process to complete by March 2014," Altiux founder and CEO Shyam Vedantam said. However, he declined to share more details.
Altiux was founded last year by Vedantam, who was later joined by BitChemy Ventures' founder Sunil Motaparti. BitChemy, which is an incubation cum investment firm, invested $2 million in the startup.
Vedantam had earlier built products & platforms for industrial, automotive, mobile and wireless domains for large MNCs as well as startups. A computer engineer from Osmania University (Hyderabad) with an executive MBA from IIM Calcutta, he had also worked at P&L, Harman International, General Electric and KeyPoint Technologies in the past.
Business area & traction
The startup's key focus domains are M2M (machine-to-machine) & IoT, smart devices & media, engineering analytics, mobility solutions and design. It is currently building platforms and solutions for IoT devices, cloud platforms and smart homes. It builds & licences intellectual property (IP) components in key emerging technology domains.
"While most companies in this space focus on generic engineering services, we believe that having our own IP in the form of platforms, hardware and software stacks would aid in delivering greater value to customers. Our focus is also exclusively on emerging technologies as this would offer an opportunity to solve key challenges and gain technology leadership," Vedantam said.
The company has already bagged a handful of customers, and is looking to clock more than $1 million in revenue by the end of next fiscal (FY15). "We are currently working with a large industrial conglomerate to build connected home solutions. We are also in active discussions with a global networking equipment manufacturer and an Indian telecom company for M2M solutions," Vedantam noted.
With a focus on India besides South & Southeast Asia, the firm is also planning to expand its footprints into the US and European markets. Currently, it has offices in Bangalore and Hyderabad, and will open sales and customer engagement offices in Europe and South-East Asia shortly. It has employed around 30 people with plans to hire 70 more by the end of this year.
According to Vedantam, the machine to machine (M2M) market has plenty of opportunities. Independent industry studies suggest that there will be 2.9 billion M2M connections by 2022. However, the industry is facing challenges that include market fragmentation.
In his view, there are issues to be tackled such as segment-specific technology requirements to service pricing. In addition, there is a lack of standardisation in technology. Over the next few years, standardisation is also expected to drive market consolidation, he noted.
Talking about competition, Vedantam said. "There are revenue opportunities from both products and services. We are seeing startups forming at a very rapid pace and a large number of major tech companies announcing big investments in the M2M space. We are happy to be a part of this dynamic space."
(Edited by Joby Puthuparampil Johnson)
---