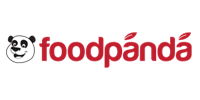 Foodpanda, a Rocket Internet-backed global, multi-location online food ordering platform, and its affiliated brand Hellofood, has raised $20 million in funding Phenomen Ventures, a Russia-based venture capital firm and a group of unnamed investors. The funds will be used to expand the company's product to over 40 markets by the end of Q1, 2014.
As of now, the company is operational in over 30 markets (including India) in Asia, Europe, Latin America, Middle East and Africa. It will now look to expand its services into eight more countries, including Croatia, Bulgaria, Serbia, Slovenia, Kazakhstan, Azerbaijan, Tanzania and Uganda.
"We are currently the most globally prominent online marketplace for food delivery. Further to this, we will push expansion within our existing markets, to gain presence at every corner of every country we are active in. We also continue to invest in customer service," said Ralf Wenzel, co-founder and global MD, Foodpanda/Hellofood.
Prior to this round, the company had received $8 million in funding from iMena Holdings, an online consumer business group operating in the Middle East and North Africa (MENA) region in September 2013. Before that, it had raised over $20 million from a group of investors that included Investment AB Kinnevik, a Sweden-based investment company and Phenomen Ventures. Existing investor Rocket Internet also invested in the round.
Founded in April 2012, Foodpanda/Hellofood features location-specific listing of restaurants on its site. Users can check out menus, along with special offers, post which they can order and get it delivered to their homes. One can also search for restaurants according to cuisine, and/or by other parameters such as vegetarian/non-veg, healthy food, etc. The company helps restaurants increase sales through online and mobile platforms and also provides them with technology and analytics.
Hellofood.com.br, the Brazilian unit of Hellofood.com, also made three acquisitions in the Latin America region last year. It had acquired Peixe Urbano Delivery, Jánamesa and MegaMenu for undisclosed sums. In addition, Foodpanda also acquired Ételvitel KFT and Singapore-Dine in the Eastern Europe and Asia markets in early 2013.
Foodpanda in India
In India, Foodpanda is already in partnership with more than 3,000 restaurants like Pizza Hut, Subway, Nirula's, Faasos, Baskin Robbins, Ammi's Biryani, Mast Kalandar, etc. across 14 cities including Delhi, Gurgaon, Chennai, Noida, Faridabad, Ghaziabad, Mumbai, Hyderabad, Pune, Bangalore, Chandigarh, Ahmedabad, Gandhinagar and Kolkata.
The company will also invest the funds raised to further expand its reach into tier 2 and 3 cities and towns in the country. "We are already the largest online food ordering platform globally with over 22,000 restaurants listed on our platform. In India, we will further scale up our operations across the country, including tier 2 and tier 3 cities and towns," said Rohit Chadda, co-founder and MD, Foodpanda India.
(Edited by Joby Puthuparampil Johnson)
---