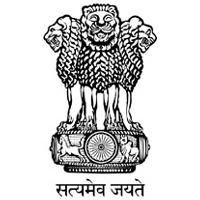 Government of India has launched a GI Cloud Initiative called 'Meghraj' to accelerate delivery of e-services in the country, while optimising information and communications technology (ICT) spending of the government. According to the govt, the National Cloud will ensure optimum utilisation of the infrastructure and speed up the development and deployment of eGov applications in the country.
Launched by Kapil Sibal, minister of Communications and Information Technology, the National Cloud is being implemented by NIC, which will provide cloud services under the umbrella of 'MeghRaj'. The focus of the initiative will be to evolve a strategy and implement various components including governance mechanism to ensure proliferation of cloud in government. Formulation of the cloud policy is one of the primary steps that will facilitate large scale adoption of cloud by the govt.
Meghraj will encompass a set of discrete cloud computing environments spread across multiple locations, built on existing or new (augmented) infrastructure, following a set of common protocols, guidelines and standards issued by the Government of India. Two Policy reports called 'GI Cloud Strategic Direction Paper' and 'GI Cloud Adoption and Implementation Roadmap' have also been prepared by the Department of Electronics & Information Technology (DeitY) for the same.
The National Cloud will help the departments to procure ICT services on demand in the OPEX model rather than investing upfront on the CAPEX. The cloud services available are Infrastructure as a Service (IaaS), Platform as a Service (PaaS), Software as a Service (SaaS) and Storage as a Service (STaaS). Some of the features of the National Cloud include self service portal, multiple cloud solutions, secured VPN access and multi location cloud.
A separate working group at DeitY is also working on enabling cloud services in India covering aspects like jurisdiction, cross-border data flow, data security, and data location, etc.
Last month, in a bid to improve the ease of doing business in the country, the government had flagged off the second phase of its eBiz project, a Government-to-Business (G2B) portal which allows potential entrepreneurs to complete formalities like submitting forms, making payments and also tracking the status of their requests.
---