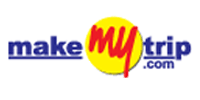 NASDAQ-listed online travel services firm MakeMyTrip (MMT) has acquired the entire equity interest in a group of companies comprising the EasyToBook.com Group (ETB). The company purchased shares from the existing shareholders of ETB and also invested a further amount into ETB. The total purchase consideration and investment in ETB stands at approximately $5 million.
The acquisition of ETB is expected to further strengthen the existing travel technology stack of MakeMyTrip.com and to enhance the international hotel room offerings for customers travelling overseas (particularly to Europe), and vice versa.
Established in 2004, ETB primarily operates through the website Easytobook.com and offers its customers online hotel reservations in Europe, North America and other key global travel destinations. The company has developed proprietary technologies for powering affiliate travel websites as well as dynamic shopping of various travel products. Headquartered in Amsterdam, Netherlands the company also has a technology development team based in Herzliya, Israel.
MakeMyTrip Ltd is the parent company of MakeMyTrip (India) Pvt Ltd, MakeMyTrip Inc. (USA), MakeMyTrip FZ LLC (UAE), Luxury Tours & Travel Pte Ltd (Singapore), Luxury Tours (Malaysia) Sdn Bhd, the Hotel Travel Group (Thailand) and the ITC Group (Thailand). Launched in 2005, the company's services and products include air tickets, customised holiday packages, hotel bookings, railway tickets, bus tickets, car hire and facilitating access to travel insurance.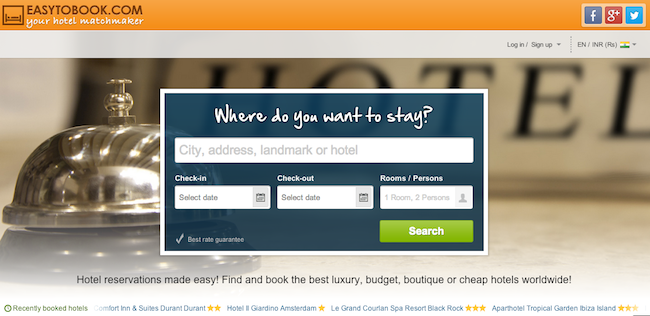 The firm had reported a 27.7 per cent rise in revenues less service costs that stood at $28.5 million for the third quarter ended December 31, 2013 over the year-ago period. Overall revenues rose 9.6 per cent to $69.9 million in the quarter even as gross bookings, which represent the total amount paid by a customer while booking on its platform, declined 4 per cent to $311.3 million. The third quarter is crucial for OTAs like MMT as it captured the holiday season. This was also the second straight quarter that its revenues less service costs (a crucial metric for OTAs) rose. Previously this has been sliding due to lower revenues from air tickets, which is the largest business driver for the company.
In Nov 2012, MMT had acquired the Hotel Travel Group (HT Group) for $25 million. The HT Group, under the brand 'Hotel Travel', had been operating the website www.hoteltravel.com for more than a decade in South-east Asia, although its booking platform offers hotel reservation across the world. In the same month, the company had also acquired an effective majority equity interest in Thai hotel aggregator comprising a group of companies known as the ITC Group for $3.2 million. The ITC Group comprised of International Tour Center Co Ltd, ITC Bangkok Co Ltd and ITC South Co Ltd.
Early last month, Manish Kalra, the marketing head of MMT had put in his papers. While his next move is unknown, he is currently serving a notice period at the company. In August last year, the company had promoted Rajesh Magow as chief executive officer, India. Magow is a co-founder at MMT and was its chief financial officer (CFO) since 2005. In addition, Mohit Kabra, senior vice president of finance, administration and legal at MMT, was promoted as CFO. Kabra had joined MMT in 2011 and has worked alongside Magow to oversee the company's financial planning, management and legal administration.
(Edited by Joby Puthuparampil Johnson)
---