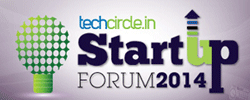 While many of you must have been to/reside/work in Bangalore—the Silicon Valley of the East—Techcircle.in is providing you with a once-in-a-lifetime (or maybe two lifetimes) chance at rediscovering the city as never before. As part of Techcircle Startup 2014—to be held on February 26 and 27 at Hotel Manthan, Bangalore—participants will be taken to the 'offices' (yes you read right) of six top venture capital funds and innovative companies in the city for interactive workshops.
This will be done as part of Startup Walkabout, a unique initiative by Techcircle.in, which breaks away from the boring trend of long sessions and never-ending panels at events.
Startup Walkabout will allow participants to meet the teams and interact with them, in addition to seeing how the companies function in real life. These workshops will deliver insights on some of the most pertinent areas driving a company's growth and also allow the participants to get to know what goes around in the minds of the top VCs in the country. What more can one ask for?
Participants can chose two sessions based on the their company and location preferences. Here is a quick look at the VCs and firms whose offices we will be covering as part of Startup Walkabout.
Google
The name is enough, but if you still don't believe us you can always 'Google' it!
Flipkart
Apart from being India's largest e-commerce player, Flipkart is also the most heavily funded one. Last October, the company had raised $160 million in fifth round of funding. This was in addition to $200 million in the first tranche of the same round, which started in July 2013. Armed with a mountain of cash, and backed by some of the most prominent VCs around the globe, the company is now looking to cross $1 billion in gross merchandise value in 2015- and it most probably will. Need we say more?
Simplilearn
Founded in 2009, the company offers an online learning destination for young working professionals who are looking at career enhancement through certification courses across industry verticals. With study centres across the globe, Simplilearn.com offers over 80 certification courses across 11 categories. At present, Simplilearn trains about 4,000 professionals a month. The company had also secured $10 million in a Series B round of funding from Helion Venture Partners and existing investor Kalaari Capital.
Sequoia Capital
Venture capital fund Sequoia Capital is a household name among entrepreneurs in India and abroad. The firm has invested in a number of high-profile global firms such as Google, Apple and LinkedIn as well as India's leading listed local search company Just Dial. The VC fund, or 'the entrepreneurs behind the entrepreneurs', as the firm likes to call itself, invests in all stages of a company's lifecycle—seed, early, venture and growth stages—in sectors such as Internet, mobile, technology, financial services and healthcare services.
Inventus Capital
Inventus is an India-focused early stage investment firm, which recently raised its second VC fund at $106 million. The new fund, which was originally targeting $100 million, will invest in 20-25 companies operating in the digital services sector, particularly in consumer & business software and technology-enabled services. Although it chases Indian startups, it also invests in crossover firms with Indo-US link. The firm has already invested in a few firms from its new fund, including Unbxd, Espresso Logic, PolicyBazaar and eDreams, in India.
Helion Advisors
A Mauritius-registered early to mid-stage India-focused fund, which manages assets worth $605 million and invests in high growth technology powered businesses and consumer services. The fund focuses on internet, mobile, technology products, outsourcing, healthcare, education, retail services and financial services sectors. With a mission of 'partnering with entrepreneurs to build world-class companies', the fund helps companies in making strategic choices, providing operational value add in the area of finance, HR, technology, marketing & operations, and in managing rapid growth.
Seats are limited, hence book your slots in advance with Sandeep/Krishna at register@vccircle.com or 0120-4171111.
So pack your bags, prepare your questions, and get ready for the largest tour of India's Silicon Valley only @ Techcircle Startup 2014. Miss it at your own peril!
(Edited by Joby Puthuparampil Johnson)
---