Vuclip to expand to Singapore, Philippines & Vietnam; looking at profitability by 2014 end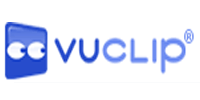 Vuclip, the world's largest independent mobile video and media firm with a presence in Southeast Asia and the Middle East, is planning to expand its operations into Singapore, Philippines and Vietnam soon. The company, which had raised $13 million in its Series D round of funding led by SingTel Innov8, with participation from existing investors NEA and Jafco Ventures in November 2012, is also looking to become profitable by the end of this year, Vuclip's CEO Nickhil Jakatdar told Techcircle.in.
"We have already expanded to Indonesia, Malaysia, Thailand, UAE and Saudi Arabia since we received funding in November 2012. We are now eyeing other regions in Asia, where we are experiencing good traction in terms of downloads of the Vuclip app. Singapore, Philippines and Vietnam are also fast-growing smartphone markets," said Jakatdar, who co-founded the firm along with Zhigang Chen about six years ago.
Owned and operated by US-based XinLab Inc, Vuclip has a huge presence in India, which contributes more than 50 per cent to its overall revenues. "Even though India is a significant market for us in absolute terms, other markets in Asia are also fast picking up. Going forward, we will also be looking at Latin American and African markets," he added.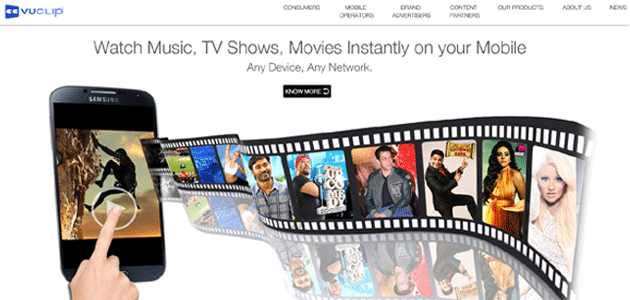 Headquartered in Milpitas, California, Vuclip provides video on the fly – on any device and in any country. It recently developed a new streaming technology to offer buffer-free video viewing on mobile devices, no matter if the user is on a 2G, 3G, 4G, or Wi-Fi network.
With 170 people across the world, the company supports mobile carriers, consumers and content providers in almost 12,000 locations across the globe. It has also partnered with 18 mobile carriers and 120 content providers globally. As of now, Vuclip also has offices in New Delhi, Mumbai, Singapore, Dubai, Shenzhen, Beijing and Ottawa.

A B2C player, Vuclip currently offers a browser as well as Android apps. The Android freemium app has already registered more than 1.5 million downloads since launching four months ago, and with more than 120 million monthly active users, the company is currently working on its iOS app that will be launched in the second half of 2014.
The firm has raised $40 million in funding till date and says it will not look for additional funding soon. "We still have some capital in reserve to fund our expansion, and we don't think we will need more funding unless we want to grow superfast," Jakatdar concluded.
---