CEB acquires talent planning & management platform Talent Neuron for around $15M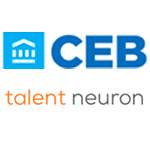 US-headquartered member-based advisory company Corporate Executive Board (CEB) has acquired Talent Neuron, a provider of market intelligence technology tools based on large-scale data analytics, for an undisclosed amount. While the financials of the deal are not disclosed, according to a TechCrunch report, it is $10-15 million.
According to CEB, combining Talent Neuron's talent data asset with its insight, best practice and predictive science on talent acquisition, assessment and development, the company is positioned to help senior executives define and realise measurable, data-based talent outcomes that drive corporate performance. The Talent Neuron tools, now available as 'CEB Talent Neuron', will provide a clear and normalised view into talent market dynamics across 600 cities, 7,500 companies and 90 roles globally.
This will enable HR and other corporate leaders to incorporate fact-based analysis of talent demographics, availability, cost and competitive landscape into key operating and strategic decisions.
"We have long prescribed that companies must apply the same rigor to managing their people as they do their balance sheet. With the addition of Talent Neuron, we are helping our members bridge the gap between talent and business outcomes by equipping them with the missing link—trusted employee and market data—that strengthens their planning processes and complements their own good judgment," said Tom Monahan, CEB's chairman and CEO.
Started in 2011 by the duo of Vijay Swami (CEO) and Vamsee Tirukkala (EVP), Talent Neuron was incubated by Bangalore-based management consulting firm Zinnov (both Swami and Tirukkala were co-founders of the company). The SaaS-based analytics platform has been configured to support chief HR officers and their teams as well as functional leaders, such as CIOs and CFOs. For example, a CIO who is building a new network operations centre can use the company's data to determine which of several proposed locations offer the highest quality talent pools within the most desirable market conditions.
"The marriage with CEB is a perfect fit for Talent Neuron. The businesses share a belief in the power of big data, combined with sound judgment and predictive science and technology. Additionally, the companies have a similar service ethic and customer orientation," said Swami.
As of now, CEB equips more than 10,000 organisations around the globe with insights, tools and actionable solutions to transform enterprise performance. By combining advanced research and analytics with best practices from member companies, it helps leaders realise outsized returns by more effectively managing talent, information, customers and risk. Talent Neuron is CEB's third acquisition in the talent management space. Prior to this, the company had acquired UK-based SHL (July 2012) and Valtera (February 2012).
In December last year, Bangalore-based Spire Technologies and Solutions Pvt Ltd, a Big Data startup that offers a contextual search engine to enterprises to manage their talent requirements, had secured $8 million in Series A funding from an unnamed investor. The capital will be used to ramp up its R&D team and boost sales & marketing activities.
(Edited by Joby Puthuparampil Johnson)
Comment(s)