MobME Wireless names P Nanda Kumaran as acting CFO, ropes in Viom Networks' CEO Syed Safawi to advisory panel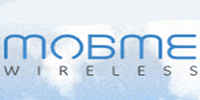 Kerala-based mobile value added services (VAS) company MobME Wireless Solutions Ltd has roped in Syed Safawi, CEO, Viom Networks; Mavila Vishwanathan Nair, former chairman and MD of Union Bank of India and Dena Bank; and P Nanda Kumaran, former MD of the State Bank of Travancore, to the advisory panel. Kumaran will also serve as the acting CFO of MobMe until a permanent executive is appointed.
"It is very important for companies in India to develop a new work culture and MobME aims to create just that by bringing the startup and professional world together to establish what can be termed as a professional startup culture," said Sanjay Vijayakumar, CEO, MobME. "By getting the industry exponents on board, we hope to scale new heights while keeping its innovation engines firing."
Safawi has rich experience in the telecom, infrastructure and FMCG sectors. He has been entrusted with the task of providing high-level counsel and advice in matters related to business strategy, managing country risk and compliance, corporate social responsibility and image building and branding.

Nair brings nearly four decades of experience in the country's banking and insurance sectors to MobME. He has been one of the longest-serving bank chairmen in India. He has also been part of a number of study panels constituted by the Reserve Bank of India to look into various issues faced by the industry. "I feel that big opportunities are going to emerge with 4G and hope to play my part in helping the young team develop new products that could revolutionise the country's banking sector with disruptive products," said Nair.
Kumaran will guide the MobME team in creating opportunities for the company's products and services in the banking domain. Earlier, he was president and CEO of the State Bank of India at Toronoto (Canada), and chief general manager (personal banking unit), NBG Corporate Centre in Mumbai.

Founded in 2006 at Trivandrum Technopark by Sanjay Vijayakumar, Sony Joy and Vivek Steve Francis (COO), MobME is a mobile, media and entertainment company focusing on VAS for mobile phone users and carrier grade solutions for network operators. MobME's key partners and clientele include Vodafone, Airtel, Aircel, Idea, Tata Indicom, BSNL, MTNL, NDTV, Network18 and Café Coffee Day. The company also works with the state governments of Kerala, Goa and Nagaland, as well as central government departments such as Department of Science and Technology. The firm, which had received an approval from the National Stock Exchange (NSE) to go for an initial public offering (IPO) in its SME exchange, has scrapped the plan to float the issue after it raised around Rs 16 crore or $3 million last year.
(Edited by Joby Puthuparampil Johnson)
---