Mayfield invests $6.3M in cloud security startup Elastica, raises $108M in new India-dedicated fund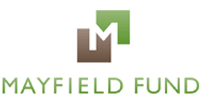 Global VC firm Mayfield Fund has invested $6.3 million in a Series A round of funding in California-based Elastica Inc, a provider of cloud security applications for enterprises. As part of the deal, Mayfield's managing director Navin Chaddha has joined the board of Elastica.
With this funding round, Elastica has also come out of its stealth mode and launched CloudSOC, a cloud audit granular transaction visibility, threat detection, security controls and post-incident forensic analysis.
"We are focused on enabling the elastic enterprise, where companies can achieve the business agility, collaborative capabilities and cost efficiencies to effectively compete in today's market. By harnessing advanced data science and machine learning, our unique solution provides a missing piece to securing cloud services and applications so that this vision of an Elastic Enterprise can become reality," said Elastica president and CEO Rehan Jalil.
Elastica was founded in 2012 by Jalil, an alumnus of Harvard Business School. He previously founded WiChorus, which was acquired by Tellabs Inc in 2009. He was also a venture advisor at Mayfield Fund.
Elastica's products enable companies to leverage cloud applications and services while staying safe, secure and compliant. The firm has more than 65 team members with expertise in data science, big data analytics, security, real-time stream processing, modern visualisation and web-scale deployments.
"Elastica is solving a big security pain point for enterprises as they adopt cloud and allow their employees to have access to cloud services from any device," said Navin Chaddha.
New India fund
Mayfield has also made final close of its second India-dedicated fund at $108 million. This is a successor to Mayfield India I, which had raised $111 million in late 2008 and the VC firm has been investing in the country through this fund.
Mayfield is one of the oldest venture capital firms from Silicon Valley. Although Mayfield is a technology-focused investor in Silicon Valley, it has also been an active venture investor in non-technology companies in India. Mayfield follows an early-stage venture capital strategy in India, and invests between $2-8 million in companies targeting the infrastructure sector, tech and tech-enabled services and the consumer.
Mayfield's Indian portfolios include Bharat Matrimony (India's largest matrimony company), Dealsandyou (a daily deals portal), Geodesic Techniques (a specialty construction company), Beer Cafe (a resto bar chain) and Securens (alarms system monitoring). Its earlier investments include PayMate India and Tejas Networks. Several of Mayfield's portfolio companies have managed to raise follow-on rounds of funding at a higher valuation.
(Edited by Joby Puthuparampil Johnson)
Comment(s)