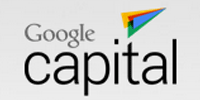 Search engine giant Google has launched Google Capital, a fresh growth equity fund which will invest in a range of industries with new technologies and proven track records in their fields, the firm said in its official blog. The new fund has already invested three firms—SurveyMonkey (a free online survey software & questionnaire tool), Lending Club (a peer-to-peer lending firm) and Renaissance Learning (cloud-based educational assessment and learning analytics company).
"Like our colleagues at Google Ventures, our goal is to invest in the most promising companies of tomorrow, with one important difference. While Google Ventures focuses mainly on early-stage investments, we'll be looking to invest in companies solely as they hit their growth phase. That means finding companies that have already built a solid foundation and are really ready to expand their business in big ways," reads the blog post.
The company noted that Google Capital is not about just a monetary investment for it. It said the most important and distinctive feature of Google Capital is how it works with its portfolio companies. "While many investors may contribute money and advice to the companies they support, Google Capital is going beyond that and tapping into our greatest assets: our people. They help us succeed, and we believe they can help our portfolio companies do the same."
Its first fund Google Ventures provides seed, venture, and growth-stage funding to companies. It has invested in more than 225 companies, including Uber (which expanded to India last year), Nest and RetailMeNot. It also provides these companies with support in design, recruiting, marketing and more.
(Edited by Joby Puthuparampil Johnson)
---