Google Ventures invests in Atlanta startup Ionic Security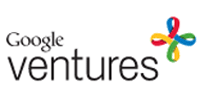 Google Inc's Google Ventures co-led a $25.5 million investment in Ionic Security Inc, an Atlanta-based startup developing technology to protect corporate data on mobile devices and in the cloud.
Other investors in the round include Jafco Ventures, Webb Investment Network and existing shareholder Kleiner Perkins Caufield & Byers, as well as security industry executives Phillip Dunkelberger and Paul Judge.
Ionic Security, which was founded in 2011, has raised $38 million to date.
Comment(s)