Online technical recruiting platform HackerEarth raises $500K from AngelPrime & GSF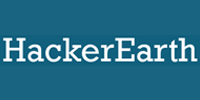 Bangalore-based CareerStack Innovation Pvt Ltd, the company behind HackerEarth, an online hiring platform for engineers and coders, has secured $500,000 from startup incubator AngelPrime, with participation from existing investor GSF Accelerator. The startup will use the capital to expand operations in India and overseas markets.
The company was founded in November 2012 by IIT Roorkee alumni Sachin Gupta and Vivek Prakash. While Gupta worked at Google prior to starting HackerEarth, Prakash was a student developer at Google Summer of Code and Amazon. Before starting HackerEarth, the duo teamed up (during college days) to form MyCareerStack, a learning/discussion portal where people could discuss programming questions, write codes and prepare for technical interviews.

HackerEarth allows engineer managers to create online programming tests across several programming languages and platforms. An applicant's code is compiled, tested and evaluated using a range of metrics to help companies filter candidates.
Currently, the startup offers three products. The first is HackerEarth Source, which helps companies to source candidates through hiring challenges. The second product called HackerEarth Recruit is a SaaS-based application and a B2B product which is used by companies to screen potential candidates. The third product is HackerEarth Campus, a SaaS application to conduct campus placement and filter potential candidates.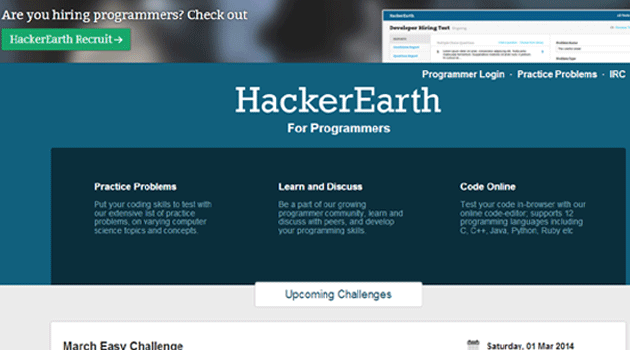 HackerEarth was also part of the GSF's inaugural batch and had raised $150,000 from the accelerator as part of the programme. In an interview to Techcircle.in last September, co-founder Gupta had said that HackerEarth was planning to expand to the US.
HackerEarth largely competes with Bangalore and California-based technical recruiting platformHackerRankX, which enables enterprises to screen candidates and conduct phone interviews with analytics and insights on top of it, in addition to giving an opportunity to host competitive programming contests.
(Edited by Joby Puthuparampil Johnson)

---