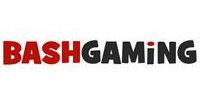 US-based Game Show Network LLC (GSN), a multimedia gaming and entertainment company, has acquired Bangalore- and California- based Bash Gaming (formerly BitRhymes India Pvt Ltd and now under BitRhymes Inc). Bash Gaming is the creator of breakout hit Bingo Bash—the leading social bingo game in the world with more than 4.8 million monthly active users (MAUs) playing across Facebook, iOS, Android and Kindle devices.
Although, the transaction amount was not disclosed, media reports pegged it around $160 million, making it one of the biggest such acquisitions for a digital technology firm out of India. Some other high profile deals included Naspers buying bus ticketing venture redBus and Facebook buying Little Eye Labs.
Naspers-redBus deal was worth $100 million, which valued the company at around $125 million. The reported value of the GSN-Bash Gaming deal would easily top this in terms of deal value.
With the Bash Gaming acquisition, GSN Games will have two of 2013's top 10 overall grossing iPad apps and a MAU base of nearly 10 million players. The multi-platform audience of GSN Games will also provide an opportunity for Bash Gaming to further scale its titles, reach new players, and integrate advanced user acquisition and analytics techniques.
GSN Games also plans to build on its skill games platform for real prize tournaments by leveraging Bash's multi-player technology to create unique bingo experiences.
Subject to receipt of any required regulatory and other approvals, GSN expects to close the Bash Gaming acquisition in mid-March 2014.
"We're excited to become part of GSN Games, one of the pioneers in social casino which continues to lead the space today," said Sumit Gupta, founder and CEO, Bash Gaming. "I'm very proud of what our team has accomplished, creating the world's #1 bingo game, and with this new strategic partnership, we are poised to deliver our games to millions of additional players."
Founded by Gupta in early 2010, Bash Gaming makes casino games for social and mobile platforms. Gupta has 15 years of product and business experience in media and technology and prior to setting up Bash Gaming, he was VP- strategy and business development at Monetize Media. Previously, he was a founding team member at Business Signatures, which was acquired by Entrust. He had also earlier worked at Oracle's CRM division.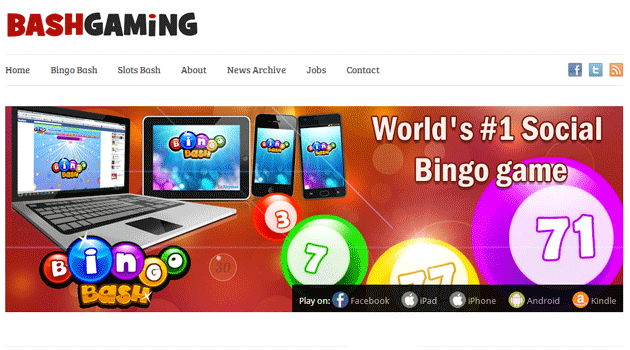 The firm established its game studio in early 2010. After creating titles like Salon Street, it embarked on cross platform multi-player casino and card games in early 2011.
"This transaction will not only strengthen the GSN Games portfolio, it supports our strategy of building a diverse business, operating across all major platforms, with a broad portfolio of titles in both social casino and skill tournament genres," said Jeff Karp, executive vice president, mobile and social games, GSN Games.
"With the Bash Gaming acquisition, we will expose our millions of social casino players to the Bingo Bash experience, while introducing existing Bingo Bash players to our highly engaging games including Wheel of Fortune Slots and Deal or No Deal Slots. We will leverage the strength of our respective organisations, including talent, reach and technology, to build a gaming powerhouse," he added.
GSN Games is a leading provider of cross-platform entertainment, including social casino games and skill tournaments designed to fuel every player's inner winner. Founded in 1999 as skill games site WorldWinner.com, the company has evolved into a premier social, mobile and online games company.
As the creator of GSN Casino, a top-ranked and top-grossing mobile app, and Games by GSN, a top-five virtual casino app on Facebook, GSN Games provides virtual casino experiences that go beyond Vegas. For advertisers and brand marketers looking to reach an audience of 47 million highly engaged players, GSN Games also offers custom advertising solutions.
It is part of GSN, a multimedia entertainment company that offers original and classic game programming and competitive entertainment via its 80-million subscriber television network and digital game sites. It has TV game shows besides GSN Games' free casual games, mobile and social games and skill-game tournaments. GSN is owned by Sony Pictures Entertainment and DIRECTV.
(Edited by Joby Puthuparampil Johnson)
---