Baidu prepared to grow through further acquisitions in 2014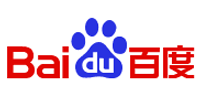 Baidu Inc is prepared to grow by making further acquisitions in 2014, Chief Executive Robin Li said on Thursday after the Chinese Internet company reported its fourth quarter earnings.
Baidu's aggressive strategy to gain ground on competitors such as Tencent Holdings Ltd and Alibaba Group Holding Ltd has spurred a buying spree. It bought the 91 Wireless app store in August for $1.9 billion and group-buying site Nuomi last month.
Baidu saw revenues soar 50.3 per cent to 9.52 billion yuan ($1.55 billion) in the final three months of 2013 on strong advertising sales and strength in its mobile business, outpacing its own forecasts.
Baidu's net income fell slightly by 0.4 per cent to 2.78 billion yuan ($453.89 million).
The company projected that revenue in the first quarter will range between 9.240 billion yuan ($1.526 billion) and 9.520 billion yuan ($1.573 billion). ($1 = 6.1248 Chinese yuan)
Comment(s)