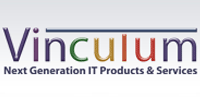 Vinculum Solutions Pvt Ltd, a SaaS (Software as a Service)-based software products developer for e-commerce and multi-channel retailers, has raised an undisclosed amount in Series B round from IvyCap Ventures with participation of existing investor Accel India Ventures.
The Noida-based company, which has made inroads in the Southeast Asian markets besides India is looking to expand to the US.
Vinculum's products includes Vin eRetail - a cloud based, multi-channel fulfilment suite to meet the requirements of e-commerce retailers and multi-channel retailers globally; Vin MDM - an intelligent rule-based engine for master data management, which predicts, anticipates and cleanses data inconsistencies in items, suppliers and customers data masters and ensures consistent master data across the enterprise and Vin Stores - a suite of store solutions covering work force scheduling and analytics, queue busting solutions (mobile check out), stock take and receiving on handhelds, price checker among others.
Venkat Nott, founder and CEO of Vinculum, said, "It is an exciting phase of our growth journey. With this round of funding, we are confident we will establish ourselves globally as a top notch software company."
"This fundraise will enable them to expand their sales team and extend their leadership position in Asia Pacific to other geographies," said Mahendran Balachandran, partner, Accel Partners India.
"We are very excited by the breadth and depth of the Vinculum's product offering, which is a tremendous market, fit with the e-commerce growth story, as well as with the trend of traditional retailers shifting to online sales channels," said Vikram Gupta, founder and managing partner of IvyCap Ventures.
Ashish Wadhwani, managing partner at IvyCap, will join the board of Vinculum as part of the investment.
IvyCap is an early-to-growth stage venture capital firm looking to back ventures floated by alumni of top engineering and management institutions such as IITs and IIMs in the country. This marks the fourth investment of IvyCap. Other companies in its portfolio include RML Information Services, Aujas Networks and FieldEZ.
Accel Partners, an active early stage investor in India, had invested in the Series A funding round of Vinculum three years ago. It has been particularly looking at SaaS space as an investment opportunity and has backed several firms in the business.
(Edited by Joby Puthuparampil Johnson)
---