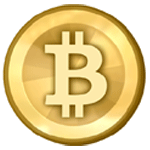 Bitcoin bank Flexcoin said on Tuesday it was closing down after it lost bitcoins worth about $600,000 to a hacker attack.
Flexcoin said in a message posted on its website that all 896 bitcoins stored online were stolen on Sunday.
"As Flexcoin does not have the resources, assets, or otherwise to come back from this loss, we are closing our doors immediately," the company said.
Alberta, Canada-based Flexcoin, which is working with law enforcement agencies to trace the source of the hack, said it would return bitcoins stored offline, or in "cold storage", to users.
Cold storage coins are held in computers not connected to the Internet and therefore cannot be hacked.
Mt. Gox, once the world's biggest bitcoin exchange, filed for bankruptcy protection in Japan on Friday, saying it may have lost some 850,000 bitcoins due to hacking into its faulty computer system.
Flexcoin said on February 25 it was not affected by Mt. Gox's closure. "While the Mt. Gox closure is unfortunate, we at Flexcoin have not lost anything," it had tweeted.
Bitcoin is a digital currency that, unlike conventional money, is bought and sold on a peer-to-peer network independent of central control. Its value soared last year, and the total worth of bitcoins minted is now about $7 billion.
According to Tuesday's price on Bitstamp, one of the largest exchanges for trading bitcoins, the crypto-currency was valued at about $668.57.
---