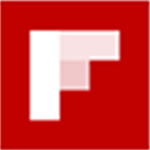 News reader company Flipboard said on Wednesday it has bought rival app Zite from CNN and struck a content partnership with the cable news network.
The deal is valued at $60 million, according to the CNN Money website. A CNN spokesman called the valuation "inaccurate" but declined to give details.
Time Warner Inc's CNN bought Zite, a news reader application that aggregates content for tablets like Apple Inc's iPad in 2011, for around $20 million, according to reports at the time.
Flipboard co-founder and Chief Executive Officer Mike McCue said during a conference call with reporters that Zite's technology and recommendation engine, which helps readers discover content, were what drew Flipboard to the deal.
"We are going to integrate that technology into Flipboard," McCue said, adding that Zite will no longer be a stand-alone product.
As part of the deal, Flipboard will incorporate CNN content into its news reader and team up with the network to sell advertising.
The Flipboard app enables people to create and curate their own digital magazines or follow other people's magazines by areas of interest, incorporating a wide range of content, including Twitter and Facebook posts as well as traditional news articles.
Flipboard is free. The Palo Alto, California-based company makes money mainly from selling advertising.
It is one of the more popular news readers with more than 100 million users. Flipboard, however, faces competition from mobile news readers such as Circa and most recently Facebook Inc, which launched its own magazine-like app called Paper.
---