Koovs lists in London, values Indian lifestyle e-com venture at $48M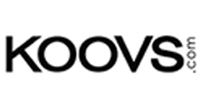 Lifestyle e-commerce venture Koovs listed with around 20 per cent bump in its share price on debut at London's junior stock market AIM, becoming the first non-travel e-commerce venture in the country to go public. The public issue was fully underwritten.
The firm was trading at around 180-185 pence a share on day 1 on Monday as against the issue price of 150 pence a share. This gives it a market cap of around £44 million ($74 million).

The company said it is picking 57.5 per cent in Koovs India for £16.5 million, valuing the venture at £28.7 million or $48 million.
Koovs Marketing Consulting Private Limited (Koovs India) was established in May 2010 by Rajesh Kamra, Manish Tewari, Kanishk Shukla and Amit Shukla as a general e-commerce business. In August 2011, Infotel E-Commerce Private Limited, a company controlled by the Nahata family in India, acquired a controlling interest in Koovs India, initially focusing on the sale of mobile phones and other electronic goods. It later pivoted to become e-tailer of fashion apparel and accessories.
In September 2012, Silvergate Retail Limited (now known as Koovs plc), which was founded by British businessman turned politician Waheed Alli and retail industry executive Robert Bready, who has previously worked at ASOS and Arcadia, got associated with Koovs India. In April last year, Alli and Bready joined Koovs as chairman and creative & retail director, respectively.

As per the plan, Koovs plc is subscribing to shares of Koovs India and will become its majority (57.5 per cent) owner. Under Indian foreign investment norms, foreign direct investment (FDI) in B2C e-commerce retailing is prohibited.
To comply with the rules, the organisation structure has been overhauled with Koovs India now operating exclusively as a wholesale trading entity supplying branded and private label fashion products to Indian firm Marble E-retail Private Limited. Marble E-retail, which is independently owned and managed, now operates the Koovs.com retail e-commerce website under licence from Koovs India.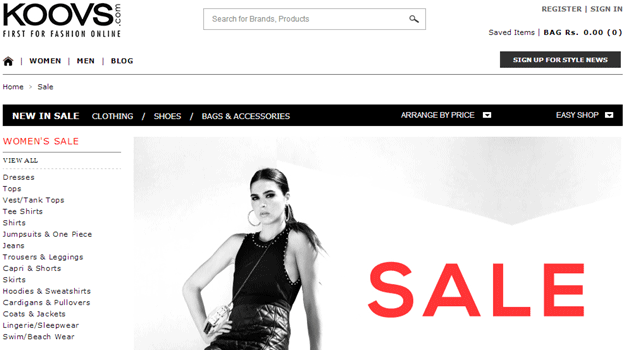 This structure is similar to various Indian e-commerce ventures which have raised foreign funding without violating the regulations.
Although there are a few products e-commerce ventures which are part of other listed firms such as HomeShop18 (which is part of Network18), Rediff and 123greetings (IntraSoft Technologies), Koovs becomes the first pure pay Indian e-commerce venture to go public.
Among others, online travel agency MakeMyTrip went public a few years ago in the US and Just Dial, which floated in Indian bourses last year, is embedding a transaction marketplace to its business search site.

It raised £22 million ($37 million) by floating on London's junior stock market AIM. AIM is a sub-market of the London Stock Exchange, which allows smaller companies to float shares with a more flexible regulatory system than is applicable to the main market.
After listing, Alli's holding in Koovs plc has shrunk from 49.9 per cent to 19.6 per cent; Exicom Tele-Systems (Singapore) Pte. Limited, a company connected with Anant Nahata, now holds 15 per cent as against 38.4 per cent previously and Bready's stake has shrunk from 8.9 per cent to 3.5 per cent. Institutional investors BlackRock Fund Managers, Hargreave Hale, Henderson Global Investors, JO Hambro Capital Management and JPMorgan Asset Management (UK) now hold 7.1 per cent each while and Smith & Williamson Investment Management owns 5.9 per cent, with the remaining 20.5 per cent stake with other small shareholders.
The firm said it intends to build the Koovs private label, bring strong international brands to the Indian consumer; to extend Koovs.com's fashion credentials by bringing both established and new designers through exclusive design collaborations among others.

The funds will be used by Koovs to build stock, step up marketing and fund operating losses as the business continues its growth trajectory.
(Edited by Joby Puthuparampil Johnson)
---