Properji seeks to inject transparency into real estate with a pro-buyer portal; can it create a niche?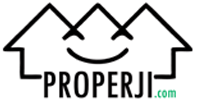 A couple of years ago, after completing her graduation from the University of Pennsylvania, Priya Maheshwari was looking for a house in Bangalore. She went through some of the leading real estate portals such as MagicBricks, 99acres, IndiaProperty and PropTiger, but felt that the sites were just an extension of the builders' sales and marketing department. In her views, these sites were a playground for unscrupulous brokers, and did not care much about the buyers. This is why she decided to launch a new pro-buyer portal called Properji.com to aid property buyers in taking an informed decision.
"Properji.com is not just another listing site. It provides users with unbiased reports & reviews about builders & their projects. We give them all the information on a project, including price point analysis, builder review, location analysis, ROI, appreciation potential as well as risks," said Maheshwari who started Properji, along with Guruprasad Bangle and Naveen Galithoti, in August 2013.
"We use technology to collect data, analyse and present it to buyers and also to track projects, price changes and offers," she said.
Maheshwari worked at Tata Group before starting Properji, while Bangle - an IIM Bangalore alumnus - worked in the real estate sector for 15 years. Galithoti is an IIM Lucknow alumnus, and had earlier co-founded education startup eDreams Edusoft.
USP
Properji claims being a pro-buyer portal, and tries to inject transparency into real estate transactions in India. The site displays ratings of builders & projects, and also assists users with basic legal review after agreement, civil & architectural review. For the same, the portal charges a fee (for the research and advisory), which the customer needs to pay only if/when a transaction is done.
But what if a potential customer visits the portal and then deals directly with the builder? "Choosing of the right property is the key when buying homes. We provide a pro-buyer independent research on properties and help them take the right selection. We only recommend properties which we are confident about so that buyers feel safe and assured. We do not hard sell properties, and therefore buyers always want to buy through our portal," Maheshwari explained.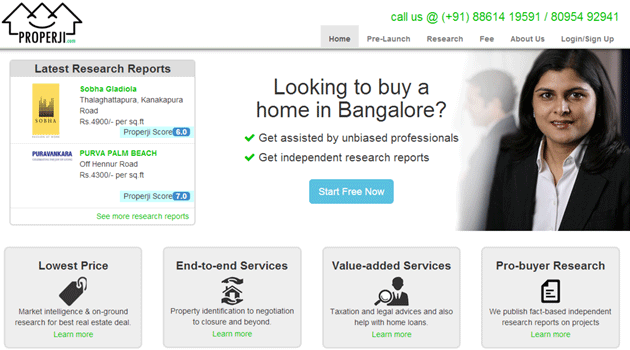 Traction & fundraising
Run by Bangalore-based Invact Pvt Ltd, Properji has already partnered with 20 builders in Bangalore and also bagged a few customers. According to Maheshwari, Properji has had 500 signups already and has sold properties worth Rs 19 crore to date. With about Rs 23 lakh revenues to its credit, it has set an ambitious target of Rs 5 crore by the next fiscal (FY14-15). However, Priya says it is an achievable target as the firm sees its sales doubling every quarter.
Currently a team of eight people, the firm is looking to hire staff for research, property advisory, technology and operations. Initially, it is focusing only on the Bangalore market, but will also look to expand to other cities after bagging some venture capital.
"We are actively looking to raise funding. Our model has been successfully validated in Bangalore with several completed transactions. Now, we need funding to replicate the model in other major cities. We also need capital to invest in research in order to build defensibility, to build the brand and enhance the technology," Maheshwari said.
Does Properji stand a chance?
Given the huge migrant population in various cities in India, the real estate space has seen a tremendous growth over the past few years. India now is home to a number of real estate portals, many of which are backed by VC investors. Recent entrants like Housing.com are also trying to make a mark in the already clogged market by introducing innovative features like 3D imagery of properties and rooms. However, none of them provide advisory services. This is where Properji sees an opportunity. However, it remains to be seen if buyers will find real value in its offering.
(Edited by Joby Puthuparampil Johnson)
Comment(s)