Tencent to buy 15% in Chinese e-com firm JD.com for $215M in challenge to Alibaba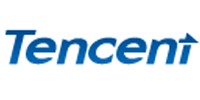 Tencent Holdings Ltd will buy a 15 perccent stake in e-commerce firm JD.com for $214.7 million, as the two seek to challenge Alibaba Group Holding's dominant position in online shopping in China.
The move comes ahead of JD.com's planned $1.5 billion U.S. listing of its shares and is set to further increase the appeal of the country's No. 2 e-commerce firm to investors.
Tencent also plans take an additional 5 per cent of JD.com on a post-IPO basis, and Tencent President Martin Lau will take a seat on JD.com's board of directors.
Although Alibaba is by far China's most dominant e-commerce firm, it has been losing ground to Tencent on mobile as smartphone and tablet usage has surged over recent years.
JD.com has grown sharply in recent years and said in December it would top its 100 billion yuan ($16.3 billion) annual sales target in 2013.
Under the agreement, JD.com will take control of Tencent's own, unsuccessful e-commerce businesses, which will be 100 per cent owned by JD.com. Tencent Digital, Tencent E-Commerce, Yixun Logistics and Tencent Guangzhou will all cease to be subsidiaries of Tencent.
Tencent said it would integrate JD.com with its hugely popular WeChat mobile messaging app, known as Weixin in China, which is increasingly offering other services like online payment, taxi bookings and even wealth management products.
"Our strategic partnership with JD will not only extend our presence in the fast-growing physical goods eCommerce market, but also allow us to better develop our enabling services such as payment, public accounts and performance-based advertising network to create a more prosperous ecosystem for overall eCommerce activities on our platforms," Martin Lau said in a statement.
China's business to consumer e-commerce sales may pass $180 billion this year due to rising Internet usage, expanding middle-class incomes and a better distribution network, according to New York-based market research firm eMarketer.
Alibaba is expected to go public later this year in the world's biggest listing since Facebook Inc's debut in 2012, with the value of the IPO seen at around $15 billion.
Its Tmall marketplace controls at least half of China's online retail sales and its eBay-like Taobao controls around 80 per cent of consumer-to-consumer online sales, according to data from Euromonitor.
Bank of America Merrill Lynch and China Renaissance acted as JD.com's financial advisers, while Barclays Bank PLC advised Tencent.
Comment(s)