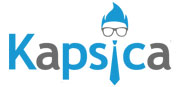 Kapsica Media Inc, a Pune-based startup that provides end-to-end paid ads management services to enterprises, has raised an undisclosed amount in funding from Vishwas Mahajan, co-founder & former CEO of Compulink Systems, and Sunil Nikhar, founder & president of Pyxis Systems (which was acquired by Polaris in 2012). They are also members of TIE Pune Angels, a part of TIE Pune Chapter. The capital will be used to augment its delivery capabilities, expand the sales presence and develop its technology.
Kapsica was founded in September 2011 by Shrikanth K, who holds a bachelor's degree in Business Management from Bangalore University. Prior to setting up Kapsica, he worked at Google for around four years. He was later joined by Abhijit Gogoi, who also previously worked at Google.
Kapsica was originally founded with an objective of supporting advertisers struggling with ROI on AdWords spend. The firm later extended the services to more paid ad platforms like mobile, Yahoo, Bing, Facebook and other social media.
"While we do all kinds of paid ads management, AdWords is core of our business. We have worked with some of the leading e-commerce companies in the country. We are now planning to launch more specialist services to become a one-stop-shop for all digital marketing services," said Shrikanth.
Revenue model
Kapsica banks on multiple revenue models depending on a client's size, targets and duration of the contract. Most often, it charges target-based fee in addition to small fixed base fee. "This is a win-win model as we don't charge flat huge percentage on ad spends, which is common in the digital agency space. We also offer a separate model of low flat fee for startups and SMEs, which have less than Rs 2.5 lakh of monthly ad spend," Shrikanth explained.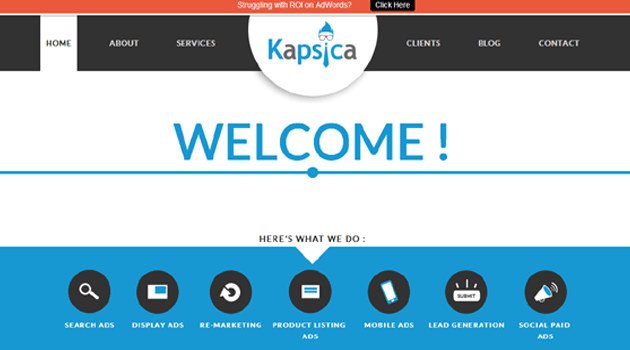 Competition
Shrikanth says there are quite a few digital agencies in India, some of whom were acquired by global firms. This has created a lot of excitement in the digital agency space. He feels that managing ads or digital marketing shouldn't be the core challenge of companies. "Unfortunately, most organisations still have to spend considerable amount of time on digital marketing initiatives, and that's the problem we want to address. Our vision is to empower customers' focus on their core business without having to worry about digital marketing initiatives & ROI," he said.
Kapsica has currently employed more than 15 people, and is looking to ramp up the team to more than 50 by the year end, as it is eyeing global markets such as the US and the UK to expand its operations.
TIE Pune Angels is a group of charter members of TIE Pune committed to providing investments to early-stage companies. "We saw that Kapsica is in an interesting field and would be able to leverage the investment and guidance that our network can provide," said Vishwas Mahajan.
(Edited by Joby Puthuparampil Johnson)
---