MakeMyTrip raising around $75M through fresh issue; product head Amit Somani quits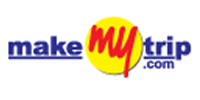 NASDAQ-listed Indian online travel services firm MakeMyTrip Ltd (MMT) is looking to raise up to $75 million in fresh capital by selling 3 million shares, the company said on Monday. The overall issue is worth a little over $110 million of which around $35 million will go to some existing shareholders who have offered to sell 1.5 million shares together.
It said the money will be used to expand operations by acquiring or investing in strategic businesses or assets that complement its service and product offerings, to invest in enhancing technology, as well as for working capital and other general corporate purposes. It added that at this time, it has not entered into any agreement or commitment with respect to any material acquisitions or investments.

The selling shareholders include a few top management executives such as co-founder Deep Kalra as one of the venture capital investors Sierra Ventures.
Sierra Ventures had spent a little less than $6 million to buy shares a few years before MakeMyTrip went public in 2010. It had bought bulk of the shares at $2 apiece but later also bought more shares at around $5 a share. Given the current market price, which could also be an indicative price at which the shares are sold in this offering, it would part exit at 10x, as per VCCircle estimates.
It holds 4 per cent stake currently, which will shrink to 1.23 per cent post offering. Sierra Ventures had previously part exited at 5.7x during the IPO in August 2010 when the shares were issued at $14 apiece.

In addition, the single largest shareholder and one of the earliest VC investors in the OTA, SAIF Partners may also sell 675,000 shares in the event that the underwriters of the issue exercise their option to purchase additional shares. SAIF Partners holds around 31.3 per cent which will come down to under 29 per cent.
SAIF Partners had also part exited during the public float and sold some more shares in a similar follow-on offering in May 2011.
Citigroup, JP Morgan and Deutsche Bank Securities are acting as joint book running managers of the offering.

NASDAQ-listed MakeMyTrip Ltd is the parent company of MakeMyTrip (India) Pvt Ltd, MakeMyTrip Inc (the US), MakeMyTrip FZ LLC (the UAE), Luxury Tours & Travel Pte Ltd (Singapore), Luxury Tours (Malaysia) Sdn Bhd, the Hotel Travel Group (Thailand) and the ITC Group (Thailand).
Launched in India in 2005, the company's services and products include air tickets, customised holiday packages, hotel bookings, railway tickets, bus tickets, car hire and facilitating access to travel insurance. The firm had previously raised funding from SAIF Partners, Tiger Global, Helion Venture Partners and Sierra Ventures.
MMT had reported a 27.7 per cent rise in revenues less service costs to $28.5 million for the third quarter ended December 31, 2013 over the year-ago period. Overall revenues rose 9.6 per cent to $69.9 million in the quarter even as gross bookings, which represent the total amount paid by a customer while booking on its platform, declined 4 per cent to $311.3 million. The third quarter is crucial for OTAs like MMT as it captured the holiday season. This was also the second straight quarter that its revenues less service costs (a crucial metric for OTAs) rose. Previously this has been sliding due to lower revenues from air tickets, which is the largest business driver for the company.

Early last month, MMT acquired the entire equity interest in a group of companies comprising EasyToBook.com Group (ETB) for approximately $5 million. A year before this deal, it had acquired the Hotel Travel Group (HT Group) for $25 million. The HT Group had been operating the website Hotel Travel for more than a decade in Southeast Asia, although its booking platform offers hotel reservation across the world. In the same month, the company had also acquired an effective majority equity interest in Thai hotel aggregator comprising a group of companies known as the ITC Group for $3.2 million. The ITC Group comprised International Tour Center Co Ltd, ITC Bangkok Co Ltd and ITC South Co Ltd.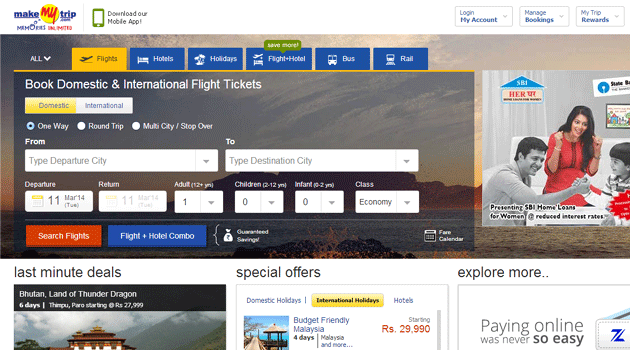 Amit Somani steps down as group CPO

MMT has also announced that its group chief products officer (CPO) Amit Somani has stepped down from the post, effective May this year. Following his resignation, Somani will continue to advise on product innovation in MMT's web and mobile platforms.
Somani joined MMT in January 2010. Prior to that, he served as group product manager for Google India from July 2007 to December 2009. Earlier, he was director of engineering and product management at IBM in the US. He holds a B Tech degree in computer science and engineering from Banaras Hindu University and master's degree in computer science from the University of Wisconsin (the US).
In January this year, Manish Kalra, the marketing head of MMT, had put in his papers. In August last year, the company had promoted Rajesh Magow as chief executive officer, India. Magow is a co-founder at MMT and was its chief financial officer (CFO) since 2005.

(Edited by Joby Puthuparampil Johnson)
---