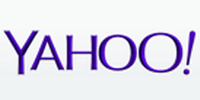 Yahoo Inc has named well-known security researcher Alex Stamos as its chief information security officer, tapping a vocal critic of the U.S. government's secret surveillance programs for the position.
Stamos was one of the primary organizers of TrustyCon, a gathering of prominent technology experts last month who had pulled out of the RSA security conference in San Francisco amid growing discord over some technology companies' cooperation with U.S. intelligence-gathering efforts.
Yahoo officials and Stamos could not be reached for comment on his appointment, which was announced Monday on the company's blog by Yahoo Senior Vice President Jay Rossiter.
The blog said Stamos will lead a team of Yahoo "paranoids" charged with making products as secure as possible.
Stamos most recently served as chief technology officer of the security firm Artemis. Prior to that he was a co-founder of iSEC Partners, a security company that was acquired in October 2010 by NCC Group, the parent of Artemis.
---