Real estate portal PropTiger.com adds price & possession-date heat maps to its platform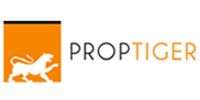 Real estate portal PropTiger.com, owned and operated by Delhi-based PropTiger Realty Pvt Ltd, has added price and possession-date heat maps to its platform that enables its users to filter out properties based on price variations as well as their readiness.
According to the company, use of price heat maps can reduce the property search time by half, allowing users to give more time for actual property visits and negotiations. In addition to the price, its 'neighbourhood explorer' feature can also be used to preview neighbourhood amenities related to a property or locality. The neighbourhood explorer helps map out all parameters that are important in helping the user make a decision, including schools, colleges, hospitals, restaurants, petrol pumps, banks, ATMs as well as bus stands, metro/train stations and distance from airport.
"The new map interface comes loaded with lot of features like the neighbourhood explorer, price heat maps, possession date heat maps, as well as quality pictures. The most important aspect when users are looking at this kind of data is the accuracy of data points. We have a dedicated research division which helps collect and bring the best data to the customers," said Prashan Agarwal, co-founder, PropTiger.com.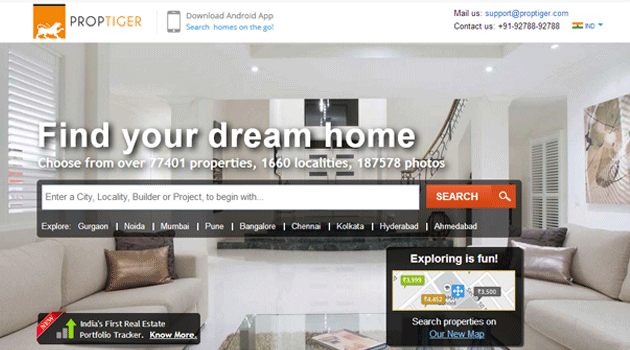 Last October, Nexus Venture Partners-backed real estate portal Housing.com had added a 'price heat map' feature, which enables users to check prices of localities across a city on a map. All the maps have been colour coded, with localities tainted in a gradation from red to green- to indicate high to low prices.
Set up in February 2011 by Dhruv Agarwala, Kartik Varma and Agarwal, PropTiger is a real estate portal with presence in nine cities, including Noida, Gurgaon, Mumbai, Pune, Bangalore, Chennai, Kolkata, Hyderabad and Ahmedabad. In 2012, the firm had raised $5 million in its second round of funding from SAIF Partners and Accel Partners. Prior to that it had raised an undisclosed amount in funding from a few high-net-worth individuals (HNIs).

---