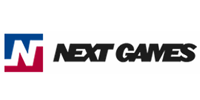 Finnish start-up Next Games has raised $6 million in funding in the latest of several venture capital investments in the Nordic country's booming mobile games industry, the company said on Wednesday.
Founded in 2013 by former employees of Rovio and Supercell, which are known for their hit games "Angry Birds" and "Clash of Clans" respectively, Next Games said it was working on a mobile game based on the U.S. TV series "The Walking Dead." The company added in a statement it also had a second game in the making.
The money for the so-called series A funding round mainly came from the United States and Asia, with investors including venture funds IDG Ventures, IDG Capital and Lowercase Capital.
Entrepreneur Jari Ovaskainen, an early investor in Supercell which last year sold a 51 per cent stake to Japanese mobile operator SoftBank for $1.5 billion, also took part.
---