Marketing startup rolls out mobile platform in emerging countries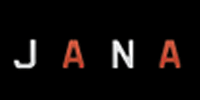 Mobile marketing startup Jana launched on Wednesday a new way for advertisers to reach consumers in emerging countries through mobile phones.
Through Jana's Marketplace, brands like consumer package goods company Unilever, Google and Microsoft can reach out to people via their phones and entice them to watch a video, discover an app or try a new service in exchange for mobile air time.
The Boston-based company receives a fee for facilitating a relationship between a brand and an individual who has expressed interest in the brand or the category.

It works with more than 200 mobile operators in emerging markets - with a focus on India, Indonesia, Vietnam and the Philippines - to compensate people with free air time.
Jana CEO and co-founder Nathan Eagle believes one of the reasons mobile advertising has yet to take off in emerging markets is because many people buy pre-paid air time and are reluctant to use it on just anything.
"The major issue in doing anything in this market is that people are paying for every byte they consume and that is the reason they are hesitant to do anything," said Eagle.

In the case of Unilever, it used Jana's Marketplace to reach middle-class mothers to promote the benefits of hand washing. The target customer logged onto Jana's platform, watched a short video and took a five question survey. She was then reimbursed for the air time and if she shared the survey, she received additional air time.
More than 10 million people have registered with Jana, which was founded in 2009 and has raised $25 million. Its board members include Publicis Groupe CEO Maurice Levy, Spark Capital founder Todd Dagres, investor Esther Dyson and former News Corp executive Jon Miller.
---