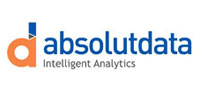 AbsolutData Research and Analytics, a data analytics services firm headquartered in San Francisco Bay Area with operations in Gurgaon, has appointed Shumeet Banerji, former global CEO of Booz & Company, to its corporate advisory board. In his role, Banerji will provide strategic counsel to AbsolutData and its clients.
The newly formed advisory board will support the company as it scales up its operations.
"His deep knowledge and global expertise will be a major asset as we continue to expand our organisation across the globe to meet the growing demand for advanced and Big Data analytics," said Anil Kaul, co-founder and CEO, AbsolutData.
Banerji has extensive experience leading and advising Fortune 500 companies and CXOs (CXO is a top executive who has 'chief' in their title like CEO, CFO, CTO). Most recently, he was serving as a senior partner at Booz & Company, a consulting company. Previously, he was CEO of the company. Earlier, he also served in multiple roles at Booz Allen Hamilton. Banerji is currently a member of Hewlett-Packard's board of directors, and also serves on the board of advisors of Global Economic Symposium. He holds a Ph.D. from Kellogg Graduate School of Management at Northwestern University.
Banerji said, "Big Data and analytics offer enormous opportunity across all business functions. With the explosion in the amount of data available, it is of utmost importance to CXOs to be able to effectively use analytics to aid decision-making. I am looking forward to lending my expertise and supporting AbsolutData in fostering deeper engagements with the senior leadership community at global corporations."
AbsolutData was co-founded by Kaul, Sudeshna Datta and Suhale Kapoor in 2000-2001. The company works with several marquee clients, including Fortune 1000 organisations across 40 countries. The company specialises in Big Data, high-end business analytics, predictive modelling, reporting and data management services. It currently employs nearly 500 professionals across offices in San Francisco, Los Angeles, New York, Chicago, London, Singapore, Dubai and Gurgaon.
In August 2012, Fidelity Growth Partners India, the private equity arm of Fidelity Worldwide Investment, had invested $20 million in AbsolutData. As part of the deal, Kabir Narang, managing director at Fidelity Growth Partners India, had joined the company's board.
"The appointment of Banerji to the advisory board demonstrates AbsolutData's continued commitment to support clients at a global level. We invested in AbsolutData as part of a prioritised theme in data analytics. The company continues to grow rapidly by adding several Fortune 1,000 clients and expanding its team across the US and Europe," said Narang.
(Edited by Joby Puthuparampil Johnson)
---