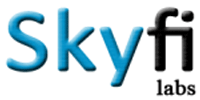 Skyfi Labs Pvt Ltd, a Bangalore-based education products and services startup focusing on Indian engineering students, has received an undisclosed amount in funding from Chennai Angels, with participation from Spark Capital, a full-service investment bank headquartered in Chennai.
The round was led by Padma Chandrasekaran of Chennai Angels and Vijay Radhakrishnan of Spark Capital. Skyfi will use the funds to expand its reach to cover 1,000 new colleges, increase & refine the course offerings and enhance back-end technology.
The startup was founded in 2010 by Pavan Ponnaganti (CEO), an engineering graduate from IIT Kanpur. Prior to starting Skyfi, he had worked at JP Morgan. The company enables Indian engineering college students to get practical and hands-on training, both online and offline. Skyfi claims that it has so far trained over 25,000 students from more than 150 colleges via short-term courses (two-three days) in areas such as robotics, aeromodelling, web and mobile app development, and civil engineering. Skyfi uses its brand courses AerotriX, Civil Simplified, Roboversity and Code Instruct to deliver these programmes.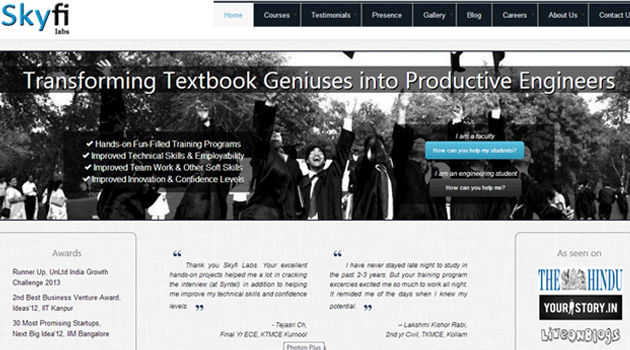 "Our mission is to equip Indian engineering graduates with the right combination of 'praxis' and theory. We have already begun benefiting through the advice and networking provided by individual Chennai Angels members and hope to scale far more rapidly than we would have otherwise," said Ponnaganti.
Spark Capital is an investment bank providing a full suite of services encompassing corporate finance advisory services, institutional equities, infrastructure advisory and wealth management. Besides Chennai, Spark has offices in Bangalore, Mumbai and Hyderabad.
(Edited by Joby Puthuparampil Johnson)
---