Chinese smartphone sensation Xiaomi gearing up for India launch, should Samsung & Micromax worry?

After Gionee and Oppo, another Chinese smartphone manufacturer Xiaomi is all set to launch its products in the Indian smartphone market. While the company has already expanded into markets like Taiwan, Hong Kong, and Singapore, its next destinations include Malaysia and India, according to a CNET report.
Rajan Anandan, managing director of Google India also tweeted about the imminent launch, stating that it could potentially change the smartphone landscape in the country.
For entering India, Xiaomi will follow its established approach, wherein it will open up an office in the country and tie-up with telecom operators in the country. This in turn will enable the company to sell its smartphones at a price that is almost 'close to cost'. Note that this does not mean that the company will target the low-end smartphone price segment. The company also does not plan to make a Firefox OS or an Ubuntu handset, and will instead focus on making the Android OS better.
"We have no plans to do anything other than Android. There is no point. Android has a phenomenal ecosystem. I'm saying this from a practical perspective. If you look at other players who have attempted to build ecosystems and failed despite having great platforms, it's because it takes a lot of work and a lot of time to build an ecosystem," Hugo Barra, the global VP of Xiaomi and formerly the VP of product management for Android at Google told CNET.
"Google has done that with Android, and we're firmly behind it. We're heavily invested as well. We don't just take Android from Google - we make a significant amount of improvements, changes, and additions to Android. We think we've made Android an even better operating system," he added.
In 2012, Xiaomi sold 7.2 million smartphones, and then more than doubled this number to 18.7 million handsets last year. The company is also planning to introduce a 4G LTE handset (a first for the company), however, further details on it was not available as of now.
Can the online model work?
Apart from telco partnerships, the company will also sell its smartphones directly via its e-commerce site. While we would usually be skeptical about an online selling strategy, the runaway success of the exclusive launch of Moto G on Flipkart.com is an example that it can work.
Early last month, Flipkart had started booking for Moto G, with the 8GB and 16GB models being available for Rs 12,499 and Rs 13,999 respectively. Within minutes of the launch in the morning, the 16GB model was sold out, while only a few units of the 8GB version were left. The company re-stocked the device around the afternoon, only to see it being sold out again. The rush was so much so that the site even went down for a couple of minutes on the day of the launch.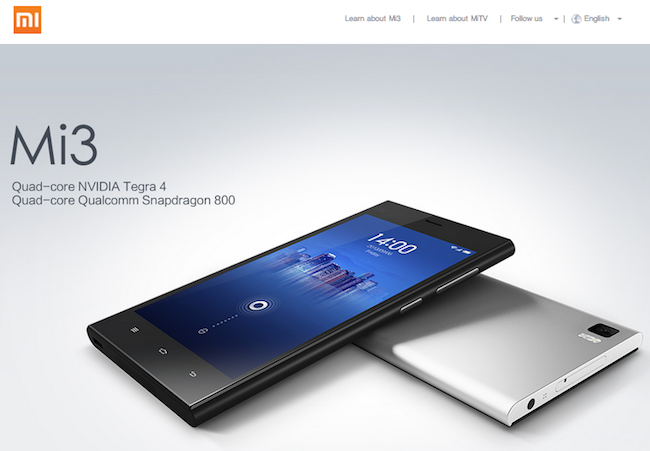 Challenges & competition
However, even if the company tastes success in India, scaling up could be a problem since it usually only sells a limited number of smartphones at a time. And since Indians are not known to be the most patient lot, potential customers could end up buying the Samsung's and the Micromax's, instead of waiting for the availability of a Xiaomi smartphone.
In terms of competition, apart from the Apple, Sony, Nokia and Samsung's of the world, the company could also give homegrown handset manufacturers like Micromax, Karbonn a run for their money. We feel it will all boil down to competitive pricing, uncompromising performance, and a good marketing strategy. What do you think will be the biggest challenges for the company in India?
Comment(s)