Big Data firm Cloudera raised $900M in latest round valuing it at $4.1B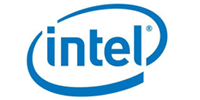 Intel Corp's investment in Cloudera announced last week amounts to $740 million and gives the chipmaker an 18 per cent stake in the distributor of software for crunching Big Data, Cloudera said in a press release on Monday.
The chipmaker's investment values the startup, expected to go public later this year, at about $4.1 billion.
In the release, Cloudera announced the completion of a $900 million round of funding, which it said includes Intel's previously undisclosed stake and another $160 million that was announced earlier in March from T Rowe Price, Google Ventures and others.

Intel said last Thursday it had made a "significant" investment in Cloudera and that it would make the fast-growing startup its preferred distributor of "Hadoop" data management software.
Like rivals HortonWorks and Pivotal, Cloudera focuses on helping corporate customers manage data through Hadoop, an open-source software system that can sort and analyze massive amounts of information, increasingly called Big Data, generated through the Internet and mobile devices.
As part of the deal, Intel will transition away from its own customized version of Hadoop that it had been promoting as optimal for Intel server chips.

The size of Intel's investment in Cloudera and the end of its own Hadoop customization underscores a willingness by CEO Brian Krzanich to move decisively since taking over a year ago with the personal computer industry in a tailspin.
Cloudera is only one of several Silicon Valley startups to receive multibillion-dollar valuations from investors recently, a trend that has some on Wall Street concerned about lofty prices.
Last week, Facebook Inc raised eyebrows when it said it would pay $2 billion for Oculus VR, a two-year-old virtual reality startup that has yet to put a product on the market.

Intel hopes that encouraging more companies to leap into Big Data analysis will lead to higher sales of its high-end Xeon server processors. The chipmaker believes that hitching its wagon to Cloudera's version of Hadoop, instead of pushing its own version, will make that happen faster.
With Intel's core PC market shrinking, the chipmaker's server business is becoming a larger component of the company's profits. But its growth has recently fallen short of expectations.
Big Data is a key part of the Internet of Things, a term referring to the increasing connectivity of everyday devices from cars to smoke alarms.

Finding ways to analyze and make use of vast amounts of data collected by those smart devices is becoming a major opportunity for IT companies including Intel.
The global market for Big Data technology and services is expected to expand at a 27 per cent annual rate to $32 billion through 2017, according to market research firm IDC.
After falling behind in making chips for smartphones and tablets, Intel aims to make sure it is a major player in the Internet of Things by supplying processors used in new devices as well as the server hardware and software used to analyze the data those devices create.

Intel's bet on the success of Cloudera dwarfs its previous investments focused on data center technology. In 2007, Intel invested $218 million in VMWare, giving it a 2.5 per cent stake in that data center software maker.
---