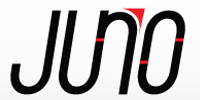 Bangalore- and Singapore-based JunoTele Solutions Pvt Ltd, which offers value added services (VAS), including emergency top-up services and voice SMS solutions, claims to have partnered with four mobile operators in India and one in Sri Lanka to offer its services. The company is now eyeing other markets such as Southeast Asia, Africa and the Middle East to expand its operations.
The startup was founded in 2011 by Sekhar Rao (CEO), who has over two decades of experience in the telecom, IT and other industries. An alumnus of IIM Bangalore, Rao also holds a B Tech degree from Osmania University. Prior to setting up JunoTele, he was COO and a member of the global management team at MACH India.
The products
The company has developed a Really Real-Time Charging (RRTC) platform, which is built on the underlying signalling layer of telecom networks. The firm mainly offers two products—emergency top-up service and voice-based SMS service.
With the emergency top-up service, customers can recharge their phones while they are still on a call. In a normal scenario, when a pre-paid subscriber with low balance tries to make a call, chances are that the call gets disconnected with a 'low balance announcement'. With JunoTele's solution, the subscriber's credit worthiness is assessed in real time, and based on their eligibility, he/she is offered an option to top-up his/her balance immediately.
Upon receiving consent, the balance is updated immediately with a SMS notification, as the subscriber can continue to make the call. This amount recharged, along with a commission, is deducted when the user recharges his/her mobile phone next time around.
The second product, called voice SMS, enables subscribers to send voice SMS to friends/relatives even if the intended recipient is out of network area or his/her device remains switched off. One can use this service without disconnecting the call and the voice SMS will be delivered to the recipient as an outgoing call when he turns on his/her device or enters a network area. "This will act as a new revenue stream for telecom operators, and will enable them to monetise unattended calls originating from other operators' networks also," said Rao.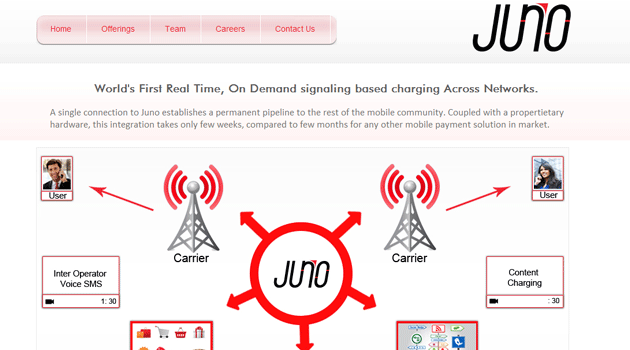 What's next?
The company is also planning to launch a carrier billing solution for e-commerce portals, wherein shoppers will be able to purchase goods/services online in a matter of seconds, using their pre-paid/post-paid mobile accounts.
According to Rao, JunoTele is opening up sustainable revenue opportunities to operators. "We also offer charging solutions to content providers, ad-aggregators and merchants. Our USP is that all the solutions are real time, offer in-call experience and convenience, and are offered on-demand without having to subscribe to them," he said.
The company has already completed implementation at two of the four mobile operators, and the remaining is being done. It is looking to add 5-10 merchants of varying scale that bring revenues to operators from outside the mobile industry. "We have a revenue-sharing agreement with the operators. Our managed solutions are free from capex and opex, and the solutions de-risk technology and business, making it easy for the client to adopt the services," he added.
While there are no direct competitors to JunoTele's real-time charging solution, the company faces in-direct competition from a few players operating in the premium SMS-based charging and IP-based charging segment. Currently a 30-member team, the startup expects to grow the team size by 30-40 per cent within the next quarter. It is also on the lookout for investment that can fund its overseas expansion plans.
(Edited by Joby Puthuparampil Johnson)
---