ThoughtBuzz rolls out new social media analytics platform Omnio G; what's new?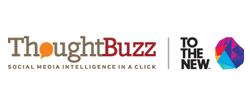 Singapore-headquartered Thoughtbuzz, a unit of Mumbai-based To The New, has launched an advanced social media analytics platform called Omnio G which will help organizations listen, discover, measure and engage with social and mobile-first consumers. Unlike ThoughtBuzz's previous analytics platform, Omnio G will also support Facebook and Instagram, along with other platforms such as Linkedin, Youtube, Twitter, blogs and forums, and review sites like Amazon and CNET.
"Instagram allows brands to engage with users visually," said Anshul Jain, founder & CEO, ThoughtBuzz, "Addition of Instagram and Facebook along with the existing support for social platforms will empower marketers with data to analyze which content connects best with their consumers and benchmark how they are performing against competitors."
What is new
ThoughtBuzz claims that Omnio G empowers its users to monitor social platforms in real time so that they don't miss a single conversation. The platform would also enable users to identify top Facebook fans based on engagement rates and by time. Omnio G provides advanced Twitter analytics to identify top tweets, re-tweets, and top users.
Clients can also import all their Facebook fans and Twitter followers and further sort fans by platform. It also allows management of multiple Facebook pages and Twitter accounts, run complex search queries on the system and analyse data by region.
The company said that the addition of Facebook and Instagram will enable its existing clients to connect with their Facebook and Instagram accounts and get an in-depth view of analytics for the pages they manage.
Marketers would also be able to compare fan/follower activity on Facebook and Instagram with data outside their own assets. This will enable them to measure effectiveness of their campaigns across wide range of social platforms. The tool also has a premium layer that allows agencies to track multiple accounts by enabling them to compare fan growth rates, engagement rates and demographics across all their pages.
Founded in 2009, Thoughbtbuzz provides social media monitoring for organisations, brands and products. Its platform enables brands to interact with their customers and brand ambassadors across the web, and provide social media analytics in a number of languages (English, Chinese, Japanese, Korean, Thai, Bahasa Indonesia and Bahasa Malaysia). ThoughtBuzz, founded by the duo of Anshul Jain and Ashok Patro, was acquired by To The New in September last year. The firm claims that it has over 100 clients.
Other players operating in the social media analytics segment include Simplify360, Airwoot, Parakweet and Germin8.
Comment(s)