IAN partners with Michelin to launch F2ML, an incubator for agri-focused mobility startups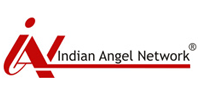 Indian Angel Network (IAN), a national network of angel investors that invests in startups and early-stage ventures, has partnered with French automotive tyre company Michelin to launch a startup incubator for entrepreneurs who are creating innovative mobility solutions to improve the efficiency of getting produce from the farm to the market.
Christened Farm to Market Logistics (F2ML), the incubator will seek ideas that will help to make the food supply chain generate less waste through new practices, behaviours and solutions. Shortlisted innovators and entrepreneurs will receive assistance on designing their products/service, building prototypes, getting customer validation and preparing the foundation for commercialisation of the idea.
"The challenge of moving food produce efficiently from farms to tables, and reducing the current level of waste creates many opportunities to invent and grow profitable businesses in India. We encourage entrepreneurs to come forward with ideas and solutions that will make a difference," said IAN's co-founder Saurabh Srivastava.
F2ML is open to individuals, teams or Indian startups & SMEs, and will endeavour to encourage innovators to become entrepreneurs. The shortlisted applications will be assigned business mentors from the IAN mentor pool, comprising of successful entrepreneurs, investors and senior level professionals.
IAN, with over 250 investors, provides funding as well as mentoring to startups. It has mentored and invested in startups across geographies including India, Sri Lanka, the UK, the US, Canada, France and Hong Kong. IAN has a portfolio of 100-plus companies across multiple sectors like IT, mobile, healthcare and education, gaming, hospitality, semiconductor, and social media, etc. Over the last two years, it had invested around a million dollars a month in almost 30 companies. It had finished 2013 with 18 investments, averaging one deal every three weeks.
Last year, IAN had also launched an exclusive fund for social ventures called IAN Impact, which has already invested in companies like GoCoop.com and Uniphore.com.
Comment(s)