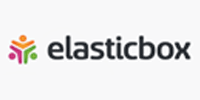 California-based ElasticBox Inc, which enables developers and enterprises to create, deploy and manage their applications, has closed a $9 million Series A round of funding led by Nexus Venture Partners, with participation from Intel Capital. The capital will be used to scale up the team, ramp up sales and marketing activities and also for research and development (R&D), ElasticBox CEO Ravi Srivatsav told Techcircle.in.
"The cloud has fundamentally improved how people access and use infrastructure. But developing cloud-based applications is still a lengthy, expensive and broken process. ElasticBox empowers the developer with pre-configured boxes that they can mix and match to create applications, similar to the way a DJ blends beats and samples to create new music," Srivatsav said.
ElasticBox was founded in 2011 by former Microsoft employees Ravi Srivatsav and Alberto Arias Maestro. A University of Mysore alumnus, Srivatsav is a partner at software firm Radial Function LLC. Earlier, he had worked at Fox Interactive Media, Rational Software and Catapulse. Alberto Arias Maestro (CTO) had earlier founded Dynamic Ops Inc. In the past, he had worked at The Bank of New York.
ElasticBox streamlines the development, deployment, and management of applications for any cloud. It offers a modular, service-based application development structure, where fully configured components of application architecture are encapsulated as 'boxes' and made available as a service. Boxes are reusable and fully mobile across cloud environments. In 2012, the firm had raised $3.4 million in a seed round from Intel Capital, a16z Seed and Sierra Ventures.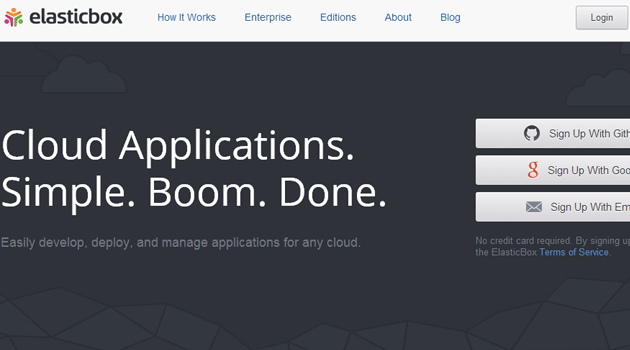 Traction and revenue model
Srivatsav claims that the firm is getting interests from international markets, including the Asia Pacific region. "We are already working with 12 marquee clients, including online streaming service Netflix, and a few banks in the US and Switzerland. We also have bagged hundreds of startups across Asia Pacific, Europe and North America," Srivatsav said. The company is mainly targeting the North America, Europe and Asia Pacific markets.
The product is free for individual developers while enterprises pay a monthly subscription fee based on the number of developers using the platform. ElasticBox has offices in Madrid (Spain), London and San Francisco, besides California.
"There have been two pivotal moments in enterprise infrastructure development—the creation and implementation of the virtual machine, and the rise of cloud services," said Jishnu Bhattacharjee, managing director at Nexus Venture Partners. "ElasticBox is now overhauling enterprise application development, deployment and management within this cloud in what we think is the biggest step in cloud innovation since VMware and Amazon Web Services."
(Edited by Joby Puthuparampil Johnson)
---