Rocket Internet-backed PricePanda expands into India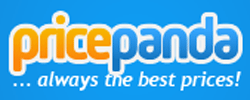 After recently launching its operations in Thailand, Rocket Internet-backed price comparison site PricePanda has now entered the Indian market. With its expansion into the country, PricePanda aims to create full price transparency and enable customers to make well informed purchasing decisions.
"In 2012 the number of Indian retailers opening an online shop rocketed from 100 up to 600, and the number has been growing tremendously since. Now it is our task to guide users through the different offers to the deal that best suits their needs. At the same time, our platform empowers e-commerce businesses by helping them to convert their offerings into sales," said Christian Schiller, co-founder, PricePanda.
"We are really optimistic about this launch because e-commerce in India is currently booming similar to how it was in Malaysia where we first operated in 2012," he added.

Apart from providing an overview of prices for the latest gadgets and other products, the site also displays professional reviews about its listed products as well as shop reviews. Globally, the company offers price comparison for products from several categories that include computer, software, health & beauty, home appliances, music, games, among others. However, last we checked, its Indian counterpart is currently offering the same for only smartphones, digital & video cameras, and tablets.
All offers / listings are active & always up to date, and clicking on a deal will redirect the user to the merchant´s online shop where the product can be purchased. Furthermore, PricePanda is available on the go via mobile apps for the Android and iOS platforms.
According to the company, Indian e-commerce is starting to become more apparent, as already 3 out of 5 internet users are shopping online. In addition, India´s demographic structure is also in PricePanda´s favour, since 98 per cent of the online shoppers are between 18 and 45 years old and the absolute Internet penetration in the country is even higher than in the US. In addition, m-commerce in the country is performing well, with three quarters of the entire internet traffic deriving from mobile devices.

Founded in 2012 by Schiller and Louis Iskandar, PricePanda had launched its operations in eight countries in South East Asia and Latin America throughout 2012 and 2013. The website is currently available in Argentina, Colombia, Indonesia, Malaysia, Mexico, Singapore, Thailand and the Philippines, apart from India. In Jan this year, the company had raised $3 million in funding from German retailing company Tengelmann Group. Other investors in the company include Investment AB Kinnevik and Rocket Internet.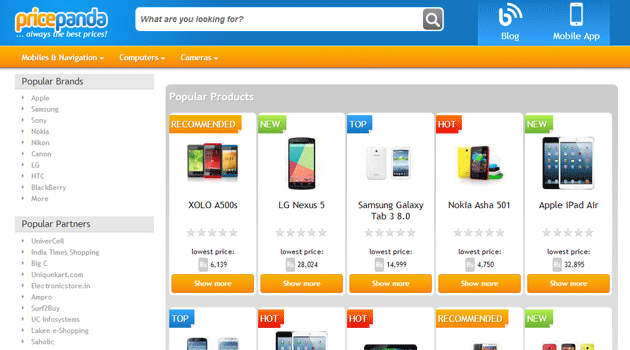 In the online price and product comparison space in India, the company will face competition from the likes of FindYogi, PriceBaba, Reviews42.com, MySmartPrice.com (which has pivoted from a basic price comparison site to a product discovery platform), and Amazon's (the world's largest online retailer) Junglee.com, an online shopping service that enables customers to find products from online and offline retailers in India. Another price comparison player BearShop.in had shut shop in Feb this year.

Junglee.com had recently entered into a strategic partnership with Quikr.com, an online classifieds site, to enable its users to find locally available pre-owned consumer electronics products on the portal. Prior to that, Hyderabad-based MySmartPrice Web Technology Pvt Ltd, the company behind MySmartPrice.com, a price comparison site for products across categories, had secured under $1 million in additional funding from existing investors Accel Partners and Helion Venture Partners.
---