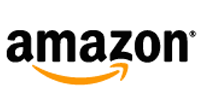 Amazon.com Inc  said on Tuesday that the number of Instant Video streams it offers nearly tripled from a year ago as the world's largest online retailer tries to win a battle for control over people's living rooms.
Amazon did not disclose the actual number of video streams nor how many people access Instant Video.
"We've invested hundreds of millions of dollars in great TV shows and movies for Prime members, and it's working," Bill Carr, vice president of digital video and music for Amazon, said in a statement.
Amazon has focused on producing original content such as the political comedy "Alpha House" and "The After," developed by "The X-Files" creator Chris Carter.
Amazon Prime members, who pay an annual fee for free shipping, can watch Instant Video at no charge.
Several competitors with similar streaming video offerings, most notably Netflix Inc, have also ramped up spending on original content.
The announcement comes as Amazon last week unveiled video and game streaming device Fire TV, hoping to get more people to watch its content and shop on its site.
---