Facebook crosses 100M users in India; country becomes its second-largest market after US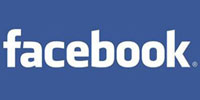 Social networking giant Facebook has crossed 100 million users in India, making it the second largest market in terms of number of users for the company after the US, according to a top executive of the firm. In an interview with The Economic Times, Javier Olivan, VP of growth and analytics at Facebook also said that the social networking giant is now looking to hit 1 billion users mark in the country. He, however, didn't specify a timeframe as to when it plans to achieve this goal.
According Facebook, in order to grow its user base in India, the company needs to work towards increasing internet penetration, as well as work closely with telecom operators, technology firms and handset makers. Additionally, it will explore the idea of providing free basic internet services to mobile users and in turn increase the data usage. Facebook will also promote the idea of mobile-first approach when it comes to product development in the country.
According to Olivan, Facebook also needs to focus on the feature phone users in India, as a majority of people are still using low-end handsets in the country.
According to media reports, Facebook's monthly active user base grew 16 per cent to 1.23 billion for the quarter ended December 2013 compared to the same period in the previous year. Also, the number of people using the social site on a daily basis touched 757 million.
Headquartered in California, Facebook's India office is located in Hyderabad. Early this year, the firm had acquired Bangalore-based Little Eye Software Labs Pvt Ltd, which offers a performance analysis tool for developers that enables them to measure, analyse and optimise Android apps.
Comment(s)