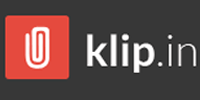 Mumbai-based Smursh Ecommerce Pvt Ltd, the company behind the social commerce platform Klip.in, has roped in Sarvjeet Ahuja, former co-founder of social shopping startup Wanelo as its technology advisor. As part of his role, Ahuja will be working closely with the core team of the company to mentor developers, as well as chalk out its product strategy and roadmap.
A post graduate in electronics from IIT Roorkee, Ahuja has over 16 years of work experience in various tech domains. He is currently a general partner at The Morpheus startup accelerator. Previously, he was a marketing manager at LSA Software. He had also earlier worked at companies like ISTS Infotech, ISPL and Lotus Interworks.
"Ahuja's advice and feedback on our product and team development efforts over the past year has been crucial to our growth. Now, with him on our board, our development team can benefit from the same guidance. His experience in having built and scaled a social commerce product will be of critical value to us," said Harsh Gadia, co-founder, Klip.in.
Set up in 2011 by college mates Gadia and Maneesh Madambath, Klip.in helps users discover products across the web by aggregating and curating them based on social connections and interest graphs. The platform enables its users to do relevant product research with help from their social connections, as well as ask questions and post comments about products. They can also follow other users in the network and discover newer products based on their tastes. According to the company, Klip primarily caters to users between 18 and 35 years of age.
A VentureNursery accelerator startup, Klip had raised an undisclosed amount in funding from Mumbai Angels and a few individual investors, including Anirudh Damani, executive director, K Damani Group; Arihant Patni, MD at Hive Technologies; and Jeffrey Keng Yew Lai, director, New Zealand-based Emje Investments, in September 2013.
---