Artha Venture Challenge (AVC), a national competition designed to identify, select and provide the best socially focused ventures access to mentoring, connections and funding has announced the names of its nine winners for AVC 2013. All of them will receive up to $50,000 (Rs 30 lakh) in funding from the Artha Platform subject to due diligence and investment approval.
AVC is funded by the Artha Platform and its founding organisation Rianta Philanthropy Ltd. The Artha Platform is a members-only online community and network dedicated to building stronger relationships between impact investors/donors, social entrepreneurs and the core capacity building support organisations working on or in India.
In its inaugural edition, AVC 2013 claims to have received applications from 116 enterprises across India. The cohort of 15 finalists, which was announced in September 2013 then received support to build a growth story by securing access to expert mentors, connections to a closed network of impact investors and media exposure.
Of these finalists, nine enterprises successfully leveraged the capacity building support provided over the last eight months to raise various rounds of funding in the forms of grant, equity and debt. These include Aakar Innovations, Avani BioEnergy, Banka Bioloo, Boond, Edubridge, Knids Green, Sevamob, Tamul Plates and Villgro Innovation Marketing.
"AVC 2013 was inspired by the UK Big Venture Challenge run by UnLtd UK. It is exciting to note that similar to the UK, AVC 2013 enabled a reasonable number of nine co-investment deals to be closed in 12 months," said Audrey Selian, director, Artha Platform.
Here is a quick look at the winners: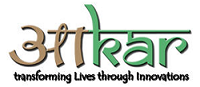 Aakar Innovations Pvt Ltd: Over 300 million women in India do not use sanitary pads. Aakar is addressing this social issue by providing rural women and adolescent girls with high quality, biodegradable sanitary pads, produced using indigenously available raw materials, at an affordable cost. Aakar supports the demand by increasing community awareness on menstrual hygiene, and creates supply by manufacturing and selling machines (to produce the pads), and managing the raw material supply chain.

Avani BioEnergy: A for-profit enterprise that develops sustainable business by generating electricity and cooking charcoal for rural needs from pine needles. The company employs families in the villages to collect fallen pine needles before they burn, and converts this biomass in to clean and affordable energy for rural needs, thus reducing carbon emissions, regenerating biodiversity and above all creating jobs in the villages. Electricity is generated through gasification of pine needles and the residual charcoal is briquetted.

Banka BioLoo: A human waste management company that provides sustainable solutions for sanitation and waste water for rural and urban areas. Lack of adequate sanitation solutions in India leads to water and environment pollution causing major health issues, more so among children and women. The company offers complete sanitation solutions from installation of toilets to waste treatment and management. It uses robust bio-technology for the treatment of human waste at source and different structures for the toilet unit.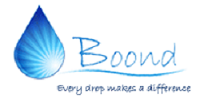 Boond Engineering & Development: Boond works for 'affordable clean energy access' for rural India. The company sells solar systems financed by financial institutions and train entrepreneurs to sell and service them. Claims to have already setup three energy centers (servicing units) and sold over 6,000 products impacting the lives of over 50,000 people in the past two and a half years Some of the states that Boond will be operating in over the next five years are Rajasthan, Uttar Pradesh and Madhya Pradesh.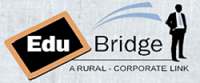 Edubridge Learning Pvt Ltd: An organisation started by a group of IIM alumni and professors with the vision of fulfilling the skill gap that exists between the youth in semi-urban and rural areas and the skill requirement of the corporates. It seeks to be the link that connects corporates with talent from semi-urban and rural areas through training & employment. The company claims to have worked with over 7,000 students across 30 locations spread over 4 states since its inception.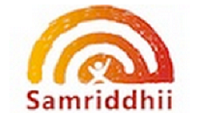 Knids Green: While the SMAL (small, marginal and landless) growers face the problem of unavailability of direct market access, delayed price discovery, and unfair practices by the middlemen, the road side vendors suffer because of the left-over vegetables, uncertainty of income and long working hours. In addition, the end consumers suffer because of price fluctuations, unhygienic product and non-assurance of the quality of the produce. The company found a solution in form of Samriddhii Grameen Kendra for growers; and Samriddhii AC Green Carts & Samriddhii Value Chain for road-side vendors.

Sevamob: Provides primary healthcare and insurance to low income consumers in the developing countries. For just $2/month, the company provide healthcare to students in schools and employees in factories and services organisations. Preventive care and prescriptions are delivered on-premise by mobile clinics with the help of mobile technology. For advanced care, the teams are supported by back-office specialists, a 24x7 call center and a network of 3rd party service providers like hospitals, clinics, pathologists and insurance.

Tamul Plates Marketing Pvt Ltd: The unemployment rate in North East India is increasing and there is high dependence on the primary sector. Agricultural activities are also affected due to lack or excess of rainfall and with increasing literacy the rural youth is also not to keen to do traditional activities. TPMPL is a company jointly promoted by the arecanut leaf plate producers of Assam, with the objective of generating employment for more than 50,000 of rural youth.

Villgro Innovation Marketing Pvt Ltd: Unsustainable farming practice leads to a loss of $2,000 per year per family. VIMPL employs a holistic approach to solve the problem of unsustainable agriculture by finding on superior, sustainable and safe products; making products accessible to un served/underserved villages and supporting users with on time – on farm advisory. Village Level Entrepreneurs make products accessible inside villages and an on demand advisory system helps farmer to use these products in right way.
The Artha Platform has also announced the launch of the AVC 2014 and entrepreneurs operating within the sectors of agriculture, energy, water, and livelihoods etc. that have completed proof of concept and are seeking growth investment can apply for the same before June 11, 2014.
---