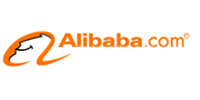 Chinese e-commerce giant Alibaba Group Holding Ltd has agreed to acquire Beijing-headquartered digital mapping and navigation firm AutoNavi Holdings Ltd for about $1.5 billion.  Alibaba will integrate AutoNavi's mapping service to its technology allowing its customers to access peer review of shops and restaurants, and thereby increase its revenues.
The transaction is expected to be complete by the third quarter of this year. Post the transaction, AutoNavi will become a wholly-owned subsidiary of Alibaba.
"We believe that this transaction maximizes value for our shareholders," said Congwu Cheng, the chairman and CEO of AutoNavi. "We also believe that Alibaba is a great home for our employees and customers and that Alibaba will be able to provide us with great resources and strategic benefits to increase adoption of our location-based services in the China mobile internet ecosystem."
AutoNavi is a provider for digital map database and location based services/solutions in China. It provides digital navigation map to BMW, Audi, Mercedes Benz, GM, Volkswagen, Volvo, Honda and Mazda. AutoNavi also supplies map to Google and Microsoft Bing in China.
In addition to map database, AutoNavi has built a suite of technologies, including navigation software, location based search engine, map services, real-time traffic publishing services. AutoNavi claims that its MiniMap app has over seven million registered users.
Founded in 1999, Alibaba Group operates online and mobile marketplaces in consumer and business-to-business commerce, as well as cloud computing and other services. The firm is operating an e-commerce portal in India, too.
---