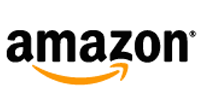 The battle for supremacy in the smartphone market is set to get hotter with e-commerce giant Amazon.com planning to launch its own smartphone later this year. The company will announce the device as soon as June 2014, and it will begin shipping a few months later in September, according to a Wall Street Journal report.
While details on the display, operating system, and specifications of the smartphone are not available as of now, the report mentions that the device will come with 3D capabilities. What this basically means is that it will be capable of displaying 3D content without necessitating users to wear special glasses. For the same, it will make use of retina-tracking technology embedded in four front-facing cameras to achieve a 3D, hologram-like effect.
According to the report, Amazon has been exhibiting early prototypes of the device to developers in San Francisco and Seattle for some weeks now, and its production is expected to start by the end of this month.
Taking the fight to Apple & Samsung
Amazon already competes with both Apple and Samsung in the tablet space with its Kindle Fire offerings. The company had also recently entered the set-top box market- where it will compete with the likes of Roku, Apple TV, and Google Chromecast- with the launch of $99 Fire TV video-streaming box.
The report mentions that currently Apple and Samsung hold a combined share of 49 per cent of the smartphone market. Whether Amazon will be able to make a dent in this, will depend on the quality of the device and the price at which it is offered. Considering the fact that the company usually focuses on launching reasonably priced devices with decent specifications, the competition can get hotter for Apple and Samsung.
Closer home, we feel that the company will primarily face off against Samsung and Micromax, since Apple's iPhones are exorbitantly priced in India, and Amazon could look to target the medium-priced smartphone segment. In addition, the entry of Chinese smartphone manufacturers like Gionee and Xiaomi could make things interesting.
Note that this is not the first time a company will launch a 3D smartphone. Earlier, companies like HTC, LG, and even Micromax have launched 3D capable devices, but they did not enjoy high uptake among smartphone users.
Also, while rumours about an Amazon smartphone have been around for some years now, an actual launch never occurred. Just last year, reports that the e-commerce giant was working with Taiwanese manufacturer of smartphones and tablets HTC for Android-based smartphones were doing the rounds. Whether a launch will finally happen this time around, is something we will have to wait and see.
---