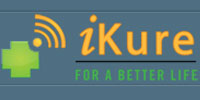 Kolkata-based startup iKure Techsoft Pvt Ltd, which is into tech solutions for delivery of healthcare services in rural areas, has won over Rs 12 lakh ($20,000) at Sankalp 2014 from iGate co-founder Sunil Wadhwani's WISH (Wadhwani Initiative for Sustainable Healthcare) foundation. The funds will be deployed for technical assistance and new pilots and for developing solutions for the needs of the rural sector.
iKure won Sankalp Social Enterprise Awards 2014 for health, water and sanitation.
"There are a lot of innovators who need a connector, ecosystem, advisor or catalyst and that is the role we wish to play. These innovators have to be supported to come to a level where they can produce a product at an affordable price. Our aim is to make healthcare affordable and accessible for millions of poor families," Soumitro Ghosh, CEO of  WISH, said.
iKure also plans to raise more funds as it plans to expand its centres from 22 to 70 in the coming year.
With only 30 per cent of the country's combined medical forces serving 840 million people in rural India, iKure plans to address healthcare needs among the country's rural population. To bridge the rural-urban health disparity, it has established a network of Rural Health Centres (RHCs) across the remote areas of West Bengal. Currently, it runs 12 RHCs in West Bengal and has treated over 8,000 people. The capital raised in the current round will be used to scale the number of RHCs to 25.
Last month, iKure had raised $114,217 in a seed round of funding from Japanese impact investment firm ARUN LLC, Mumbai Angels and existing angels investors from the Intellecap Impact Investment Network.
Earlier, iKure had also received an undisclosed amount in angel funding through the Intellecap Impact Investment Network. The investment had been made by the mentors and investors of the network—Jayesh Parekh (co-founder of Sony Entertainment Television) and Nandan Maluste (president of CSO Partners).
WISH Foundation is a $10 million fund. "We wish to mobilise resources worth $30-40 million over 5 years which makes it a corpus of about $50 million," said Soumitro Ghosh. It aims to help innovators understand the health needs of the population and to work with service providers to adapt their interventions to address these needs.
---